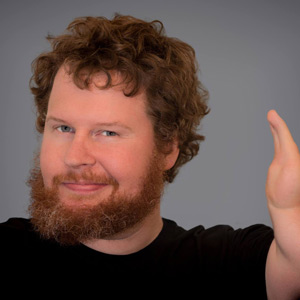 March 7 / $20
Rescheduled from 2020. DC Improv debut! The Cripple Threat of Comedy, as seen on "America's Got Talent"
Spotlight
"America's Got Talent" is the powerhouse reality show right now -- and Ryan Niemiller is one of its newest stars. He was the only comedian to reach the finals in season 14, and fan voting pushed him to a third-place finish. "The Cripple Threat of Comedy" is now on a whirlwind tour the country, bringing his live show to all of his new fans. Check out his DC Improv debut this summer!
Price: $20 general admission
Showtimes: Sunday 7:00
Featuring: TBA
Official Bio
Official website | Instagram | Facebook | Twitter
Despite being born with a disability in both arms, Ryan Niemiller, the self-proclaimed "Cripple Threat of Comedy" shares his views of the world from the perspective of the handicapped. Ryan tackled his disability head on, using his skills to finish third on season 14 of America's Got Talent.
Ryan began his comedy career in Los Angeles, California, and hasn't looked back, performing in clubs and colleges across the country. Covering topics such as dating, interactions with people who are uncomfortable, and attempting to find acceptance in a world not designed for him, Ryan tackles the issues in a way that makes you think while laughing the entire time.
With his quick wit, great timing, and a gimmick that only he can exploit, Ryan hopes to prove to the comedy world that he may be unarmed, but he is dangerous.