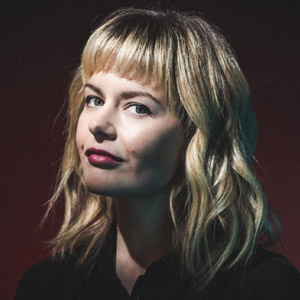 August 23-24 / $18-$20
Lounge showroom. DC Improv debut! "Inside Jokes" on Amazon Prime, "Two Less Lonely Girls" podcast, Comedy Central
Spotlight
Finding success as a writer, actor and stand-up comedian, Rosebud Baker has seen her stock rise in the New York comedy scene. She was featured as a "New Face" at the prestigious Just For Laughs comedy festival in 2018, and she's finding more fans as the co-host of the "Two Less Lonely Girls" podcast. We've had her at the Improv for guest appearances the last few years, showcasing her brand of personal and dark humor. Now she's back this summer to headline our lounge for a weekend. Be there!
Price: $18 Friday, $20 Saturday
Showtimes: Friday 7:30 / 9:45, Saturday 7:30 / 9:45
Featuring: Reg Thomas
Official Bio
Official website | Instagram | Facebook | Twitter
Rosebud Baker is a New York-based comedian, actress, and writer. She was recently selected as New Face of Comedy at Montreal's prestigious Just For Laughs Comedy Festival 2018.
The Village Voice named Rosebud as The Very Best of Just For Laughs New Faces Showcase, stating ''Baker's no-nonsense, wickedly dirty routine cut through the evening like barbed wire."
Rosebud's intensely personal, remorselessly dark brand of humor stood out to viewers in the Amazon Video docuseries, "Inside Jokes" which premiered in November 2018.
Since then, Rosebud has opened for some of the biggest names in comedy, including Michael Che, Colin Jost, and Amy Schumer. She is one of the few New Faces of Comedy from 2018 slated to perform at Comedy Central's Clusterfest in 2019, and will be appearing in the network's new standup series presented by Bill Burr in 2020.
Rosebud co-hosts the weekly podcast, "Two Less Lonely Girls" with Corinne Fisher (Guys We F*cked Podcast) available on iTunes and Spotify.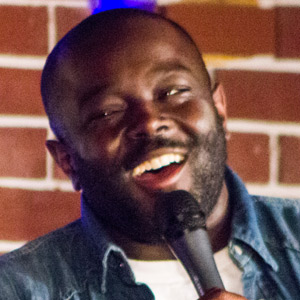 Reg Thomas
Reg Thomas has been making a name for himself on the New York standup comedy scene for six years. His personality is a combination of his conservative Haitian upbringing and street smarts from coming of age in Brooklyn. His brand of comedy is that of a highly intelligent black man living in an insane world, trying to slow it down and make sense of it all, the productively stoned nerd. Reg has produced content for media companies including Atlantic Records and KicksOnFire.com. He's been a writer for Complex Magazine and was featured on TruTV.