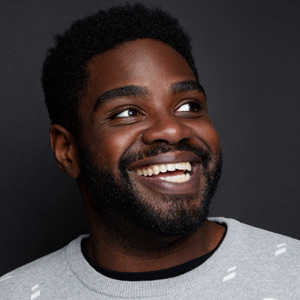 June 12 / $25-$50
"Giggle Fit" on Comedy Central, "Gettin' Better" podcast, Conan. With Gabe Dinger and Blair Socci.
Spotlight
Ron is one of the most distinctive voices in comedy – in terms of both his material and his actual voice. His giggly, laid-back stand-up comedy made him the toast of Portland, Ore. But in the last few years he has busted out on the national stage, with roles in sitcoms ("Undateable" and "Powerless"), movies ("Trolls") and lots more. His one-hour Comedy Central special "Giggle Fit" broke all kinds of ratings records and he even has a new podcast called "Gettin' Better." Check out a true original.
Price: $25 general admission, $50 VIP (preferred seating and meet-and-greet)
Showtimes: Wednesday 7:30
Featuring: Gabe Dinger and Blair Socci
Official Bio
Official website | Instagram | Facebook | Twitter
Ron Funches is a triple threat. He is an excellent stand up comedian, actor and writer.
Ron has built an impressive acting resume. Whether it's lending his voice to projects like Trolls, Bob's Burgers, and Adventure Time. Or his memorable acting roles on The Goldbergs, Black•ish, New Girl, Transparent, Powerless, and Undateable. He even made being a gang member likable in the film Get Hard.
His personal appearances include Conan, The Tonight Show, @midnight, Chopped, Cupcake Wars and many more.
Ron is a great writer too. His writing credits include The Eric Andre Show, Kroll Show and several television pilots.
He currently has a one hour comedy special on Comedy Central.
Ron is also a pretty solid dad and friend. He lives in Southern California with his son.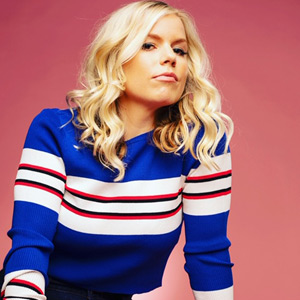 Blair Socci
Blair Socci is a Los Angeles-based comedian who recently moved back to her native state after 5 years in New York City. Her stand-up has been featured on Last Call with Carson Daly (2017), Kevin Hart's Lol Network (2017), and Fuse TV's "Uproarious" (2016). She was a breakout "New Face" at the 2017 Just For Laughs Montreal Festival and was also recently named to Bustle Magazine's 2017 class of Comedians to Watch. You may know her from starring in the popular MTV series, Ladylike, or her from her writing and appearances on MTV's Guy Code vs. Girl Code. She is the co-host of The Blair and Greta Show every Tuesday in West Hollywood and the creator and host of the monthly talkshow, Dear Owen Wilson. You can catch her on tour this summer with Ron Funches and on her upcoming podcast, Demon Hour, with Johnny Pemberton.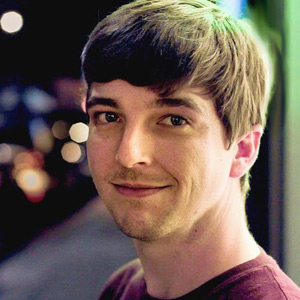 Gabe Dinger
Gabe Dinger is a stand-up comedian/writer/actor from Portland Oregon. After a decade of performing at some of the best stages in the northwest (Bridgetown Comedy Festival, Helium Comedy Club, Bumbershoot) Gabe made his way to Los Angeles in search of fame and fortune. While he hasn't quite found it yet, Gabe has had appearances on Fuse TV, IFC, Seeso (RIP), and the Big Freedia music video "Make it Jingle". Gabe also travels the country to some of the best comedy clubs in America (Comedy Works, Improv, Comedy Attic) opening for Ron Funches. Gabe's comedy is kind yet cutting as he points out the absurdities that occurs in everyday life.