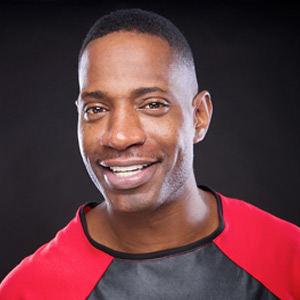 October 24-27 / $27
Last Comic Standing champion, Wild 'N Out, Funny People, HBO, Starz. Featuring Marc Henderson.
Spotlight
Rod Man is down-to-earth, crazy funny, and truly a special talent. The country recognized his gifts when he won the eighth season of "Last Comic Standing," and he continues to bring his laid-back Southern charm to comedy clubs all around the world. Catch him as he headlines the DC Improv for a third time.
Price: $27 general admission
Showtimes: Thursday 7:30, Friday 7:30 / 9:45, Saturday 7:00 / 9:30, Sunday 7:00
Featuring: Marc Henderson.
Official Bio
Official website | Instagram | Facebook | Twitter
Best known as the winner of Last Comic Standing Season 8, Rod Man is truly a gem in the World of Stand-up Comedy today. His unique delivery and voice allows Rod Man to find the funny in everyday life like no else can.
Rod Man's numerous television appearances include The Tonight Show Starring Jimmy Fallon, HBO's The Bad Boys of Comedy, Martin Lawrence's First Amendment for Starz and BBCAmerica's The World Stands Up. Other notable achievements for Rod Man include co-hosting a morning drive-time show in Los Angeles on Stevie Wonder owned KJLH Radio. On the big screen, he appeared in the Adam Sandler / Seth Rogen comedy Funny People. And currently, Rod Man has a sitcom in development with NBC and Wanda Skyes.
Rod currently resides in Los Angeles.