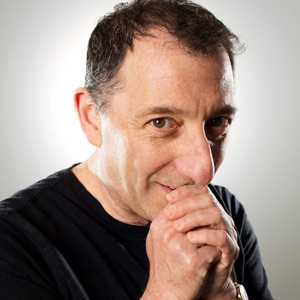 September 13 / $5
Lounge showroom. Second City veteran David Razowsky takes the stage with his workshop students.
Spotlight
The great improviser David Razowsky (Second City) is teaching a weekend class at the club, and it culminates with this showcase performance in our lounge showroom. Watch David and his students apply the lessons of the "Deep Dive" workshop. Tickets are just $5!
The rest of the cast is TBA.
Price: $5 general admission
Showtimes: Sunday 7:00
Official Bio
David Razowsky is the former artistic director of the Second City Los Angeles, and the host of the award-winning podcast ADD Comedy with Dave Razowsky. His teaching and performing has taken him all over the world, from the US to Australia, Ireland, Italy, Germany, The Netherlands, the UK, and New Zealand, where he recorded a TEDx Auckland Talk. As an actor at The Second City David worked with Martin Short, Steve Carell, Stephen Colbert, Rachel Dratch, Chris Farley, Amy Sedaris among others. He's directed The Second City Mainstage, The Second City Hollywood, The Second City Detroit, and The Second City National Touring Company. He is a consultant for Dreamworks, a teacher for Steppenwolf Theater, adjunct faculty for California State University, and has directed two productions for Amsterdam's Boom Chicago Theatre. David's a member of the Reduced Shakespeare Company and performed in their Kennedy Center run of The Complete Works of William Shakespeare, Abridged.