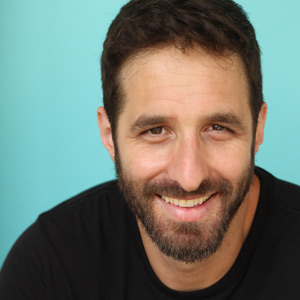 December 6-7 / $18-$20
Lounge showroom. The Brazilian comedy star comes to DC! Netflix, FX, Ultimate Beastmaster, The Joe Rogan Experience
Spotlight
We've got an international star heading to our international city. Rafi Bastos is one of the biggest comedians to come out Brazil, both figuratively and literally -- he's 6'7". He has made a mark as a television producer, a journalist, a show host (that's him on "Ultimate Beastmaster" on Netflix) and a stand-up comedian. YouTube has helped him reach millions of fans around the world, but why rely on the small screen when you can see the real thing? Catch his DC Improv debut this December. Shows are in English.
Price: $18 Friday, $20 Saturday
Showtimes: Friday 7:30 / 9:45, Saturday 6:00 / 8:15
Featuring: Cipha Sounds and Martin Amini
Official Bio
Instagram | Facebook | Twitter
With a career spanning over 15 years, and a grasp at raunchy humor that sells out theaters everywhere he goes, Rafinha Bastos is one of the most important and well respected comedians in Brazil. Also an actor and journalist, he is amongst the 30 most watched comedians in the world on YouTube, with videos that have more than 250 million views. With over 11 million followers on Twitter, the New York Times has deemed him one of the most influential people in the world.
Bastos is the owner of the biggest comedy club in Latin America ("Comedians" in São Paulo). Since 2010, his achievements in Brazil include the executive production of the Brazilian version of Saturday Night Live, a series of shows on national network television ( "CQC" and "A Liga"). He wrote the script, produced, and directed a show about his own life, "The Life of Rafinha Bastos," on the FX channel. As if that weren't enough, he also acted in four other series and eight different films. One of his greater success stories thus far, is having written the script, produced, and acted in "Internet - The Movie," which after being released in theaters in Brazil, it had its rights bought by Netflix and is one of the most watched movies of the streaming service in the country.
Currently based in Los Angeles, he's a regular performer at major comedy clubs in the city, such as the Laugh Factory and Improv. He also hosts the competition show "Ultimate Beastmaster," on Netflix. His third stand-up special, "Ultimatum," an original Netflix production, was released September 21, 2018. Rafinha's previous stand-ups were also licensed by the streaming platform, and his very first special, "A Arte do Insulto" -- "The Art of the Insult," was the first local content available on Netflix Brazil in 2011.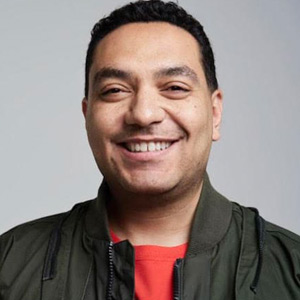 Cipha Sounds
Throughout Cipha Sounds' many career turns, two elements have remained at the fore: comedy and hip-hop, his two biggest passions. On the radio, as a VJ for MTV, and as a Live DJ, he has always maintained a sharp sense of humor on the mic. He combined both fields as the official DJ for Comedy Central's Chapelle's Show, and has continued to work with Dave Chappelle ever since, joining him on tours as a DJ and opening comedian. He is a regular DJ at Saturday Night Live after parties, and appeared in Michael Che's Netflix Special. He is now Che's go-to DJ and opening act on the road. Cipha provides an essential link between music and comedy in New York and beyond. He performs standup comedy at clubs around the city, including the legendary Comedy Cellar, ands hosts "Take it Personal – The Hip Hop Improv Show," at UCB every Friday night. "Take it Personal" has featured many celebrity guests, including Questlove, DJ Premier, The Wu-Tang Clan, Zoe Kravitz, Donald Glover, and 2Chainz. It is a featured TV show on Jay Z's streaming service TIDAL.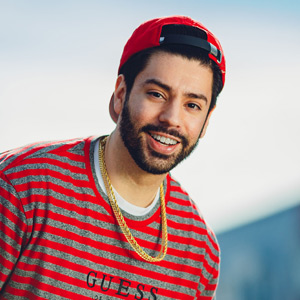 Martin Amini
Martin Amini is a stand up comic based in Washington D.C. and born and raised in Silver Spring, MD. Martin recently made Thrillist's "Best Undiscovered Stand Up Comedian list" and has opened for headliners such as Trevor Noah, Jerrod Carmichael, and Hasan Minaj. Martin's stand-up material touches on what it's like growing up mixed in America coming from an Iranian and Bolivian background. You can watch Martin on the new stand up show "Laff Tracks" on TruTV and "Unprotected Sets" premiering on Epix October 2018 produced by Wanda Sykes.