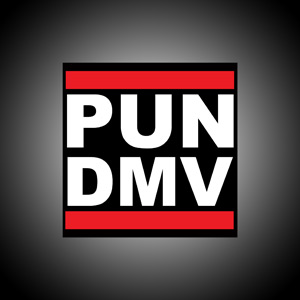 May 6 / $6
The DMV's pun competition. Enjoy it from the audience, or hop on stage as a contestant ... Hosted by Dana Fleitman.
Spotlight
Come out and wordplay! You're invited to watch or compete in Pun DMV, our pun contest. The night features two events, based on the O. Henry Pun-Off World Championship. In the Freestyle, contestants register in advance and prepare short pun-filled speeches. In the Tournament, people sign up the night of the show for an on-the-spot pun battle. Win either contest and you can go home with some prizes.
Price: $6 general admission
Showtimes: Wednesday 7:30
Featuring: Dana Fleitman
The Freestyle
Each competitor chooses a punning theme, then prepares in advance a two-minute speech packed with puns inspired by that theme. On the night of the show, the competitors deliver their speeches on stage. We'll pick a few finalists, based on quality of puns and overall delivery. Then the audience will decide the winner by cheering. This event has around 10 competitors and all participants are confirmed in advance.
If you'd like to compete in a Pun DMV event, please e-mail This e-mail address is being protected from spambots. You need JavaScript enabled to view it for more information.
The May 6 lineup: Annalyce Shufelt, Lindsay Hueston, Louie Al-Hashimi, Akshobh Giridharadas, Sarah Cutler, Erik Ettin, Aaron Schwartzbaum, Gregg Siegel, Rudhdi Karnik, Brian Sansoni
The Tournament
An on-the-spot punning tournament featuring up to 20 people. At the start of each match, contestants are given a theme. They then take turns making up puns on the spot. People are eliminated when they're stumped. The last person standing moves on to the next round (or victory)! Anyone in attendance can compete, and you can sign up on site when you arrive.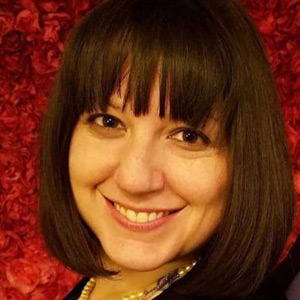 Dana Fleitman
Dana Fleitman is a Washington, D.C. comedienne who brings laughter to the joyless masses of our nation's capital through her imaginative over-analysis of everyday life. Clever, sarcastic and generally awesome, Dana will merrily pontificate on groundbreaking and original topics like her cat, dating and eating. Dana comes from an activist and social justice background and is excited to lend her voice to less important issues. She is the regular host of Pun DMV.