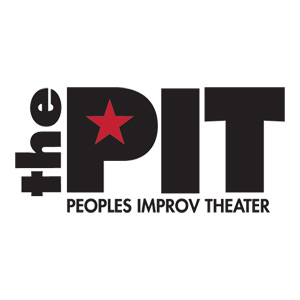 July 10-11
Two-day workshop. Ali Farahnakian, founder of the Peoples Improv Theater, helps you discover the fine art of being yourself on stage. Graduation show July 12.
Course Description
This workshop will focus on you playing "You PLUS". You a little louder, a little more articulate, a little more awake you answering to your better angels on stage under the imaginary circumstances that will hopefully lead to fun win-win scenes. And your instructor is Ali Farahnakian, the founder of The Peoples Improv Theater.
We will take everything you have been working on in the world of improvisation and solidify your learning thus far. We will work on drills and exercises that will reinforce the vernacular of Improvisation that works consistently. You'll learn how to cut to the chase and get to what the scene is really about while focusing on active listening and reacting while serving the entire piece. Discover how to find all the callbacks and connections in an organic fashion, and cultivating your own personal Improv Samurai, so that you will trust that "Acting Like Yourself" works. As long as you are entertaining yourself, you will entertain others. Nothing suffices like the truth, that's where all the funny comes from.
July 10-11, 7 p.m. to 10 p.m. each day
Graduation show Sunday, July 12 at 7:30 p.m. in the DC Improv lounge
Prerequisite: Beginning Improv or equivalent training.
Tuition: $250
All classes are 18 and over. Once payment is made, there are no refunds, exchanges or cancellations.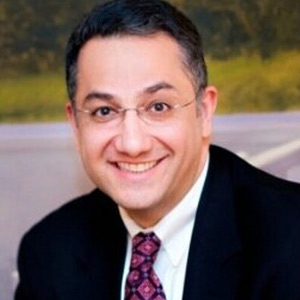 Ali Farahnakian
Ali is an American actor, writer, and improvisational comedian. He is the founder of The Peoples Improv Theater (The PIT) in NYC. Farahnakian was born in Iran but grew up in North Carolina and graduated from the University of North Carolina in 1990. After college he moved to Chicago in 1990. While in Chicago he became involved in improvisational comedy and was a performer at Chicago's Second City, ImprovOlympic and was one of the original founding members of the Upright Citizens Brigade (UCB) along with other original UCB members such as Matt Besser, Ian Roberts, Horatio Sanz, and Adam McKay. In 2002 he founded The Peoples Improv Theater (The PIT) in New York City in honor of his mentor, Del Close. His one-man-show "Word of Mouth" was featured at the U.S. Comedy Arts Festival.
Farahnakian wrote for Saturday Night Live in the 1999–2000 season and appeared for many years as a sketch performer on "Late Night with Conan O'Brien," his memorable characters on the show included playing Conan's agent Ari Palone. Farahnakian has appeared in films such as "Edge of Darkness" and "Arthur." He has made guest appearances on television programs such as "Law & Order: Special Victims Unit," "30 Rock," and "Louie." In 2012, Farahnakian joined the cast for the third season of the Adult Swim show "Delocated" starring Jon Glaser.
Farahnakian has also written for the MTV sketch series "Human Giant" and produced segments for the Channel 101 website.