May 16-19 / $20
DC Improv debut! Comedy Central, #1 comedy album, Bill Burr concert tours. With Andy Kline and Chris Lamberth.
Spotlight
One of Bill Burr's favorite touring partners, Paul stepped into the spotlight in late 2018 with his very own one-hour special on Comedy Central. His act is fast-paced, fun and hard-hitting, touching on everything from family life to front-page headlines. Check out the DC Improv debut of this rising star.
Price: $20 general admission
Showtimes: Thursday 7:30, Friday 7:30 / 9:45, Saturday 7:00 / 9:30, Sunday 7:00
Featuring: Andy Kline and Chris Lamberth
Official Bio
Official website | Instagram | Facebook | Twitter
Paul Virzi is a stand up comedian and many of the nation's top comedy clubs have called him one of the strongest on the rise! His debut comedy special, Bill Burr Presents Paul Virzi: I'll Say This debuted on Comedy Central in November and is available to stream now on CC.com. His comedy album Night At The Stand was #1 on iTunes and reached #4 on Billboards Top 100. He's appeared on TruTV's Comedy Knockout, AXS TV's Gotham Comedy Live, The NFL Network's Good Morning Football, FOX's Redeye and written for the ESPN ESPY Awards. Paul has made numerous appearances at the prestigious Just For Laughs Comedy Festival in Montreal and performed at the SXSW Festival in Austin, TX.
Paul has toured with Bill Burr in some of the country's most iconic theaters including, Madison Square Garden, The Chicago Theatre and Carnegie Hall. Every week you can hear him host his very popular podcast The Virzi Effect.
Paul grew up in the suburbs, outside of New York City. He loves his family, cigars and having pointless sports arguments with his friends. He never fails in keeping the laughs coming and making the audience feel comfortable with his hard hitting personal approach. He is fun to watch and has a stage presence that is second to none.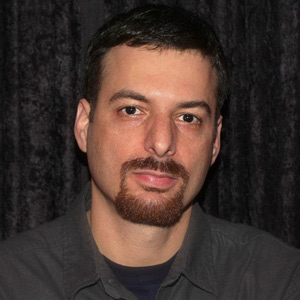 Andy Kline
Since getting his comedy start in Washington, DC, Andy Kline has branched out to comedy clubs across the country, in addition to regular appearances on 98 Rock and SiriusXM Radio. Andy can also be heard weekly on the acclaimed comedy podcast, Three Guys On - www.threeguyson.com, and has been seen on PBS' The Truth About Money. With a mix of strong opinions, insight, and common sense, Andy manages to be more than just funny. He manages to be memorable.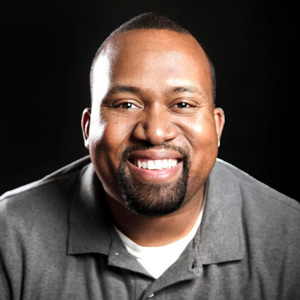 Chris Lamberth
Chris Lamberth has toured nationally with Chris Hardwick and shared the stage with notable comedians Maria Bamford, Bill Burr, D.L. Hughley, Marc Maron, Trevor Noah and Craig Robinson. He has been featured on AXS TV's Gotham Comedy Live, the webseries Co-Operation, MTV's prank show Bugging Out and the critically acclaimed podcast 2 Dope Queens. His other television and film credits include High Maintenance (HBO), Jessica Jones (Netflix), The Last O.G. (TBS), Unbreakable Kimmy Schmidt (Netflix) and the upcoming film Can You Ever Forgive Me? (Fox Searchlight) starring Melissa McCarthy. He also serves as host of The Mundane Festival, a weekly podcast.