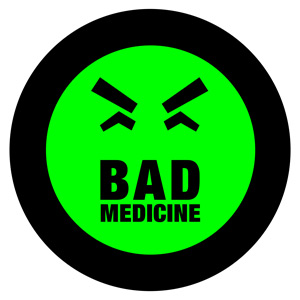 February 29
Saturday. Turn your comedy writing into a live performance with guidance from members of Bad Medicine.
Course Description
Turn your comedy writing into a comedy show! This class will help you take one of your sketches from the page to the stage -- and give you the tools to make any sketch stage-ready. We'll cover techniques like editing with live performance in mind, finding the jokes not on the page and casting considerations. Plus, we'll workshop each sketch in groups so you can see the myriad ways that your sketch can be realized. [Prerequisite: Students must bring a pre-written sketch to class.]
Your instructors for the course come from Bad Medicine, DC's premier sketch comedy troupe!
February 29 (Saturday)
10 a.m. to 5 p.m. with a one-hour lunch break
Participants must have a pre-written sketch
Tuition: $125 (no refunds or cancellations)
Class limited to 16 students
Sketch Class Combo Pack
Bad Medicine will also be teaching "Intro to Sketch Comedy," a one-day class focusing on the foundations and writing of sketch comedy, on February 15. If you want to take both Page to Stage AND the February 15 class, go to this page and buy yourself a combo ticket. We'll register you for both classes and you'll save $50!
About Bad Medicine
Official website | Instagram | Facebook | Twitter
Inspired by Saturday Night Live, Bad Medicine is DC's premier sketch comedy troupe. Trained by the Upright Citizens Brigade and Second City, their comedy focuses on the absurdity of life. For more than half a decade, Bad Medicine has performed at North American festivals like Montreal Sketchfest, NYC Sketchfest, Chicago Sketchfest, and Sketchfest Seattle. They also produce award-winning short comedy films, and a podcast about the craft of sketch comedy called Sketch Nerds.