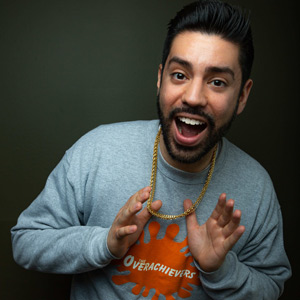 June 4 @ 8 p.m. / $5
Martin Amini and DJ Bo take their show on the digital road! Special guests Rafi Bastos, Kasaun Wilson and Benjy Himmelfarb. Presented through Zoom video conferencing.
Spotlight
Official website | Instagram | Facebook | Twitter
This show will be presented using the Zoom video conferencing service. Ticketholders will be sent an e-mail 30 minutes before showtime with instructions on how to log in to watch the show.
Check out this online edition of one of the top comedy shows in the country. The Overachievers Comedy Show is hosted by local favorite Martin Amini with music by DJ Bo. It's a showcase of comedians seen on HBO, Comedy Central, and NBC.
The June 4 lineup includes Rafi Bastos.
Price: $5
Showtimes: Thursday 8:00 (DJ set starts at 7:30)
Featuring: Rafi Bastos, Benjy Himmelfarb, Kasaun Wilson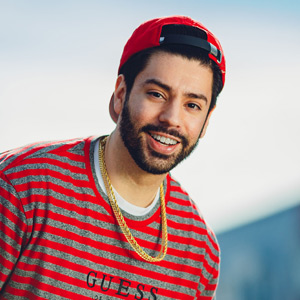 Martin Amini
Martin Amini is a stand up comic based in Washington D.C. and born and raised in Silver Spring, MD. Martin recently made Thrillist's "Best Undiscovered Stand Up Comedian list" and has opened for headliners such as Trevor Noah, Jerrod Carmichael, and Hasan Minaj. Martin's stand-up material touches on what it's like growing up mixed in America coming from an Iranian and Bolivian background. You can watch Martin on the new stand up show "Laff Tracks" on TruTV and "Unprotected Sets" premiering on Epix October 2018 produced by Wanda Sykes.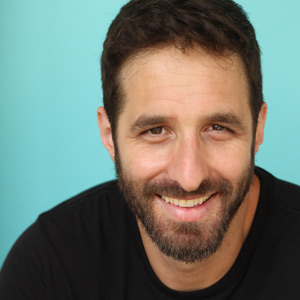 Rafi Bastos
With a career spanning over 15 years, and a grasp at raunchy humor that sells out theaters everywhere he goes, Rafinha Bastos is one of the most important and well respected comedians in Brazil. Also an actor and journalist, he is amongst the 30 most watched comedians in the world on YouTube, with videos that have more than 250 million views. With over 11 million followers on Twitter, the New York Times has deemed him one of the most influential people in the world. Bastos is the owner of the biggest comedy club in Latin America ("Comedians" in São Paulo). Since 2010, his achievements in Brazil include the executive production of the Brazilian version of Saturday Night Live, a series of shows on national network television ( "CQC" and "A Liga"). He wrote the script, produced, and directed a show about his own life, "The Life of Rafinha Bastos," on the FX channel. As if that weren't enough, he also acted in four other series and eight different films. One of his greater success stories thus far, is having written the script, produced, and acted in "Internet - The Movie," which after being released in theaters in Brazil, it had its rights bought by Netflix and is one of the most watched movies of the streaming service in the country.
Kasaun Wilson
Kasaun Wilson (@TheLifeofKay) is quickly becoming a household name from his appearances on NBC's Last Comic Standing, TVOne, BET, ABC, Off Broadway production of Keenan Scott's "Thoughts of a Colored Man" chereographed by Jenny Parsinen and Taye Diggs, and most recently on TRUTV's Laff Tracks. At the end of the day, he's just an Howard University artist and the same kid from Jersey City, NJ.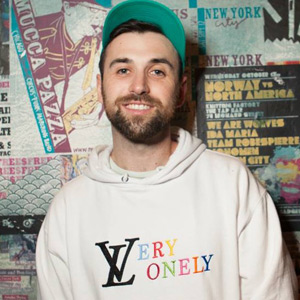 Benjy Himmelfarb
Benjy Himmelfarb is a New York-based comedian who has performed at the Kennedy Center, comedy clubs across the country & many dive bars that smell like old cheese. The Washington Post has called him "sardonic, Semitic", which is a frighteningly concise way of summing him up. Beyond standup, he can be found misusing his college degree to zing historical figures at the Time Machine Roast or cracking jokes about bug mating habits & space nerds on his Instagram account.