May 8 / $10-$20
Hosted by Martin Amini, with sounds by DJ Bo. The May show features Cipha Sounds and Ramon Rivas.
Spotlight
Official website | Instagram | Facebook | Twitter
The Overachievers has grown into one of the top comedy shows in the country. Hosted by local favorite Martin Amini and music by DJ Bo, The Overachievers is a showcase of comedians seen on HBO, Comedy Central, and NBC.
The May lineup includes Cipha Sounds and Ramon Rivas.
Price: $10 GA, $20 VIP (preferred seating)
Showtimes: Wednesday 8:00 (doors 7:00)
Featuring: Cipha Sounds and Ramon Rivas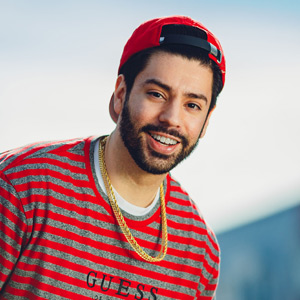 Martin Amini
Martin Amini is a stand up comic based in Washington D.C. and born and raised in Silver Spring, MD. Martin recently made Thrillist's "Best Undiscovered Stand Up Comedian list" and has opened for headliners such as Trevor Noah, Jerrod Carmichael, and Hasan Minaj. Martin's stand-up material touches on what it's like growing up mixed in America coming from an Iranian and Bolivian background. You can watch Martin on the new stand up show "Laff Tracks" on TruTV and "Unprotected Sets" premiering on Epix October 2018 produced by Wanda Sykes.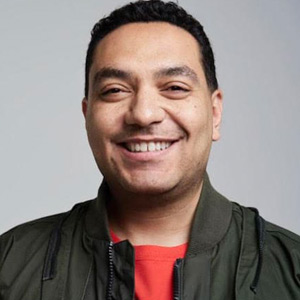 Cipha Sounds
Throughout Cipha Sounds' many career turns, two elements have remained at the fore: comedy and hip-hop, his two biggest passions. On the radio, as a VJ for MTV, and as a Live DJ, he has always maintained a sharp sense of humor on the mic. He combined both fields as the official DJ for Comedy Central's Chapelle's Show, and has continued to work with Dave Chappelle ever since, joining him on tours as a DJ and opening comedian. He is a regular DJ at Saturday Night Live after parties, and appeared in Michael Che's Netflix Special. He is now Che's go-to DJ and opening act on the road. Cipha provides an essential link between music and comedy in New York and beyond. He performs standup comedy at clubs around the city, including the legendary Comedy Cellar, ands hosts "Take it Personal – The Hip Hop Improv Show," at UCB every Friday night. "Take it Personal," has featured many celebrity guests, including Questlove, DJ Premier, The Wu-Tang Clan, Zoe Kravitz, Donald Glover, and 2Chainz. It is a featured TV show on Jay Z's streaming service TIDAL.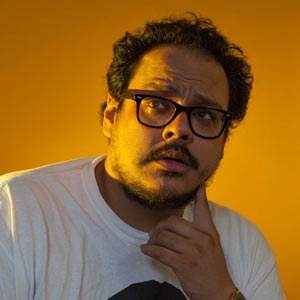 Ramon Rivas
Ramon Rivas is a laid back, largely unemotional stand-up comedian and eminent Latino now residing in Los Angeles. Resonating a low-fi swag, he built his rep growing the independent comedy scene in Cleveland through his ACCIDENTAL COMEDY productions, mixing in trips to Chicago, New York, Los Angeles & more performing as often as possible for a gently employed stoner. In 2016, he recorded his television debut, an episode on the 2016 season of THE HALF HOUR with COMEDY CENTRAL. Rivas was one of 17 artists selected, an outlier from the middle of the country without a manager or an agent. Ramon has since appeared on @MIDNIGHT twice (winning July 21), MTV Decoded, numerous segments on VICELAND & made his acting debut on S4E3 of BROAD CITY and appeared in the second season of HBO's CRASHING. In addition to performing, Ramon has been featured on numerous podcasts like YKWD with Robert Kelly, The K-Ohle Podcast with Kurt Braunohler, numerous DOUG LOVES MOVIES with Doug Benson, PUT YOUR HANDS TOGETHER with Cameron Esposito & Rhea Butcher and a few Sklarboro Bros podcasts and more.