June 6 / $10-$20
Hosted by Martin Amini, with sounds by DJ Bo. The June show features Brian Parise and Stavros Halkias.
Spotlight
Official website | Instagram | Facebook | Twitter
The Overachievers has grown into one of the top comedy shows in the country. Hosted by local favorite Martin Amini and music by DJ Bo, The Overachievers is a showcase of comedians seen on HBO, Comedy Central, and NBC.
The June lineup includes Brian Parise and Stavros Halkias.
Price: $10 GA, $20 VIP (preferred seating)
Showtimes: Thursday 8:00 (doors 7:00)
Featuring: Brian Parise and Stavros Halkias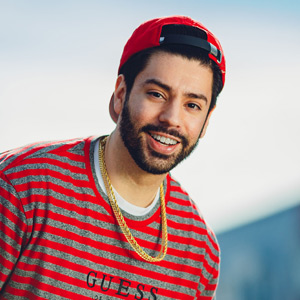 Martin Amini
Martin Amini is a stand up comic based in Washington D.C. and born and raised in Silver Spring, MD. Martin recently made Thrillist's "Best Undiscovered Stand Up Comedian list" and has opened for headliners such as Trevor Noah, Jerrod Carmichael, and Hasan Minaj. Martin's stand-up material touches on what it's like growing up mixed in America coming from an Iranian and Bolivian background. You can watch Martin on the new stand up show "Laff Tracks" on TruTV and "Unprotected Sets" premiering on Epix October 2018 produced by Wanda Sykes.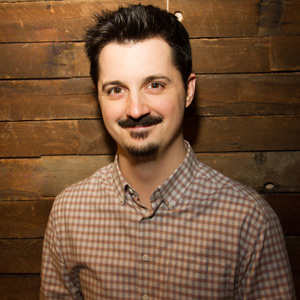 Brian Parise
Brian Parise got his start in DC before moving to New York City, performing on New Faces at Montreal Just For Laughs, and going on to win an Emmy for his writing on Last Week Tonight with John Oliver. He performs standup in NYC and on the road, hosts one of the hottest monthly comedy shows in Brooklyn, and has been selected to perform at a number of other festivals including Laughing Skull, Laughing Devil, Skankfest, Asheville Comedy Festival, Cinderblock, and the Boston Comedy Festival.
Stavros Halkias
Stavros Halkias is a stand-up comedian and co-host of the popular podcast Cum Town. He is also widely known for his body-positive Instagram account. Stavros has made appearances on Adult Swim, XM Satellite radio, IFC, and the MSG Network, where he wrote and performed on the Emmy nominated "People Talking Sports and Other Stuff." He's been featured in Tig Notaro's Bentzen Ball, the New York Comedy Festival, and toured nationally with Wham City Comedy, Tom Papa, and Robert Kelly. He's very sorry that the word "Cum" was in the first sentence of this biography.