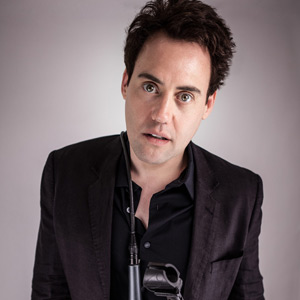 August 1-4 / $20-$25
"More Than Loud" on Showtime, Comedy Central, "Comedian," "The Tonight Show," "The Late Show," "Teen Wolf"
Spotlight
Orny Adams delivers a powerful, incisive stand up routine that vacillates between the relevant and the absurd. Orny attacks what's wrong with the world and sometimes even what's wrong with Orny. He's brutally honest, satirical and his performance is ceaselessly energetic. Orny has had one hour stand up specials on Netflix, Comedy Central and his third special "More Than Loud" debuted on Showtime. Orny has appeared all over television, most notably on The Tonight Show, Late Night with David Letterman and The Conan O'Brien Show. And you might also recognize him as Coach from the TV show Teen Wolf which ran for six seasons.
Price: $20 Thursday / Sunday, $22 Friday, $25 Saturday
Showtimes: Thursday 7:30, Friday 7:30/9:45, Saturday 7:00/9:30, Sunday 7:00
Featuring: Jared Stern and Lafayette Wright
Official Bio
Official website | Instagram | Facebook | Twitter
Orny Adams first rose to international prominence after co-starring in Jerry Seinfeld's documentary "Comedian." He has made several appearances on The Tonight Show with Jay Leno and has appeared on The Late Show with David Letterman. In 2010, Orny followed up his critically acclaimed debut comedy DVD/CD "Path Of Most Resistance," with a powerful and poignant one hour special "Orny Adams Takes The Third" which aired on Comedy Central. Currently, Orny can be seen playing the iconic role "Coach Finstock" on the hit MTV show "Teen Wolf," a one hour drama created by Criminal Mind's Jeff Davis. Jeff handpicked Orny for the role after seeing him at the Hollywood Improv.
Early in his career Orny was named in The Hollywood Reporter as a favorite comedian to watch. He has written jokes for Jay Leno, Garry Shandling, and many other top comedians. He has twice written for the Annual Emmys Broadcast and has become the "go to" guy when a celebrity needs a funny line. In July 2000, Orny made quite an impact at the Montreal Comedy Festival, which resulted in a development deal with Warner Brothers Studio, and his appearance on Letterman. In 2010, Orny was thrilled to return to the festival in Montreal working alongside one of his favorite comedians Steve Martin on a taped televised stand up show Martin hosted. Orny garnered rave reviews for his performance and was called a "Stand-out act" by The Hollywood Reporter.
Other notable projects include a talk show pilot developed for Orny by CBS Television Distribution/Kingworld along side Ashton Kutcher's Katalyst Films. Orny shot another pilot for his own late night talk show for TBS and taped his own series, "Modern Chaos with Orny Adams" for The Discovery Channel. He hosted his own show on Discovery's Travel Channel, has appeared on Jiminy Glick, Tough Crowd on Comedy Central, The Late Late Show with Craig Kilborn, Last Call With Carson Daly, and did a regular segment on Hollywood and politics on Entertainment Tonight and The Insider. You may also recognize him from other notable television appearances and many of his national commercials, including Coca-Cola. Orny made his first TV appearance in 1996 on Friday Night Videos When not performing stand-up, Orny spends his days writing, penning scripts, and developing television shows. A few years back, he struck a deal with Endimol for "The Pitch," a reality show he conceived.
But none of this matters until you see Orny live where he is at his best, deconstructing the chaos of the modern world and getting worked up about things that most people just accept. His tour has reached clubs, theatres, even the Staples Center in LA, colleges, corporate events, and festivals as far away as Ireland, Australia, and South Africa. Orny's comedy style is unique, yet universally appealing. Orny is quick on his feet to deliver a powerful, clever, sophisticated, and fast paced routine that attacks topics from an angle that many people have never considered.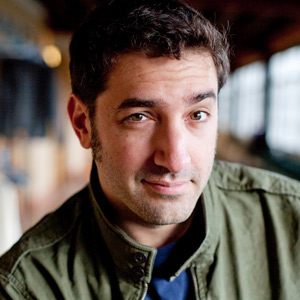 Jared Stern
Jared Stern has been making complete strangers laugh at him for over a decade. From humble beginnings at a hole-in-the-wall club in Baltimore, he is now the most humble person in the world, not that he's one to brag about it. He was recently told that his comedy was "top drawer", which is where he keeps his socks and underwear, so that makes sense. During his career he has performed with the likes of Judah Friedlander, Richard Lewis, Tom Arnold, John Witherspoon, and Caroline Rhea.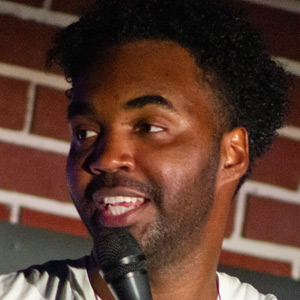 Lafayette Wright
Lafayette Wright's obsessions with art and expression fuel who he is both onstage and off. He has spent close to a decade honing his skills on the DC Comedy scene, and he now has a razor sharp act and undeniable onstage likability. He was featured in an episode of "Hart of the City" on Comedy Central.