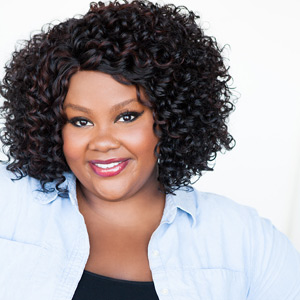 November 1-3 / $20-$40
DC Improv debut! "Nailed It!" on Netflix, Facebook Watch, Girl Code, Late Night. With Denise Taylor and Sofiya Alexandra.
Spotlight
If you have a screen somewhere in your house, you've seen or heard Nicole. She's the host of a Netflix baking show, the voice of countless cartoon characters, a favorite guest star on tons of TV shows and a first-rate comedy panelist. All that AND she's a great stand-up, making her DC Improv debut this fall.
Price: $20 general admission, $40 VIP (preferred seating and post-show meet-and-greet)
Showtimes: Friday 7:30 / 9:45, Saturday 7 / 9:30, Sunday 7
Featuring: Denise Taylor and Sofiya Alexandra
Official Bio
Official website | Instagram | Facebook | Twitter | YouTube
Nicole Byer is an actress, comedian and writer, Nicole hosts the baking show Nailed It currently streaming on Netflix and has a sitcom loosely based on her life streaming on Facebook Watch called Loosely Exactly Nicole . She also hosts a podcast called Why Won't You Date Me. She recently starred on the short lived Fox sketch show Party Over Here. You've also seen her on MTV's Girl Code, 30 Rock, Late Night with Jimmy Fallon, Mike and Dave Need Wedding Dates, @Midnight, Adult Swim, Chelsea Lately, Transparent, Lady Dynamite, and a Nestle commercial that only runs in Israel. She co-wrote and starred in the Pursuit of Sexiness which Variety named a web series to watch. Nicole was featured as a Time Out LA comic to watch in 2015, and Refinery 29 says she's a female comic to look out for. She's also been featured in Cosmopolitan, Ladies Home Journal, Elle and Ebony. Nicole has done lots of fun shit.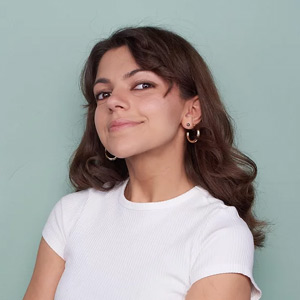 Denise Taylor
Denise Taylor knew she wanted to be a comedian ever since her fourth grade teacher called her a "ringleader" for distracting the class with jokes. At 26, Denise's sharp material and commanding stage presence has led her to open for several national touring headliners, including Judah Friedlander, Chris Gethard, Kamau Bell, Moshe Kasher, and many more. Denise is currently a contributor for The Onion. She also appears frequently on two of DC's most popular comedy shows: Fale University and The Time Machine Roast. Follow her on Twitter at @denidenitaytay.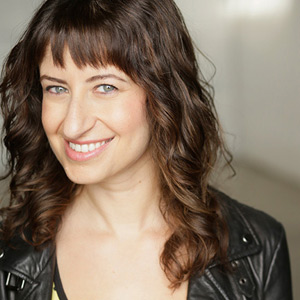 Sofiya Alexandra
Sofiya is a writer and comedian who grew up in Odessa, Ukraine, and moved to Los Angeles at the age of 11. You might have seen her on Comedy Central's "This Is Not Happening" talking about her grandpa's dick surgery while using some colorful Russian. Sofiya's written on Amazon's "Danger & Eggs," an Emmy-winning animated series starring SNL's Aidy Bryant. She's been featured as a standup at Limestone, Laughing Skull, Women in Comedy, Out of Bounds, and many other comedy festivals. She currently co-hosts Private Parts Unknown, a comedy-travel podcast that uncovers stories about love and sexuality around the world. It's dope. AND she beat breast cancer, but if cancer is listening, THIS IS NOT A CHALLENGE.