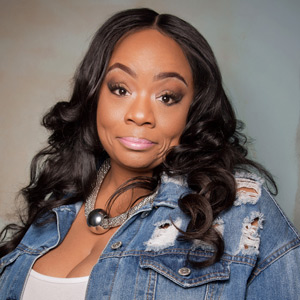 June 18-20 / $20
The Patdown podcast, The Degenerates on Netflix, Comedy Central, Last Comic Standing. With Deon Curry.
Spotlight
From the mean streets of Atlanta to comedy stages around the world ... Ms. Pat has amazing stories to tell and a gift for making those stories hilarious. She was dealing drugs and had two children before she was 16. She spent her 20s raising six kids (including four of her sister's) and scraping to get by. But those experiences became the foundation for her honest and fantastic stand-up. Since taking to the stage in 2003, she has never slowed down.
Price: $20
Showtimes: Thursday 7:30, Friday 7:30 / 9:45, Saturday 7:00 / 9:30
Featuring: Deon Curry
Official Bio
Official website | Instagram | Facebook | Twitter
Declared by The Washington Post as "unforgiving and darkly hilarious," and The New York Times as "brutally honest and outrageous," Patricia Williams (aka Ms. Pat) is a comedian, author, podcaster, and actress who brings a raw, in your face, and hilarious perspective to her work. Ms. Pat was just hailed by Variety Magazine as a Top 10 Comic To Watch. She has appeared on NBC's "Last Comic Standing," Comedy Central's "This Is Not Happening," Netflix's "Larry Charles' Dangerous World of Comedy," TV Guide Network's "Standup in Stilettos,",Nickelodeon's "Mom's Night Out," and was just featured in the second season of the Netflix stand-up series "The Degenerates."
Ms. Pat has an incredible and moving story: by the age of 15, and known by her street name Rabbit, Pat was a single mother of two selling crack in the inner city of Atlanta. At 19 years of age, with two toddlers and a new husband, she was handed 4 more young children from her sister who was struggling with drug addiction. With her husband's help and encouragement, she finally decided to get on the straight and narrow, and on the encouragement of her case-worker, she decided to go on stage and appeared in her first Open-Mic. From the moment she stepped on stage she knew she had found her place.
Pat is a regular guest on the syndicated "Bob and Tom Radio Show," and appeared on Katt Williams DVD "Kattpacalypse". She has become a Podcast celebrity with appearances on "WTF with Marc Maron," "The Joe Rogan Experience," and "The Bertcast" with Bert Kreischer. She now hosts her own popular podcast "The Patdown." Her autobiography "Rabbit" was published by Dey Street and was nominated for an NAACP Award. A show based on her life is currently in development at Hulu, with Lee Daniels and Imagine producing.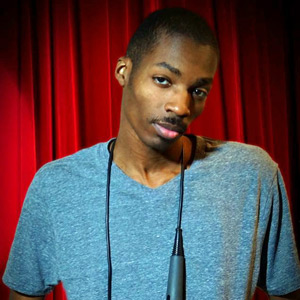 Deon Curry
At the age of 4 Deon Curry told his dad he wanted to be a brain surgeon, and then he cut his finger and passed out at the sight of his own blood. When he came to his dad was still laughing and it was then he knew comedy was his future. He has performed in the Boston Comedy Festival, Charleston Comedy Festival, and Comcast's Trial by Laughter and is a co-host of "The Patdown" with Ms.Pat.