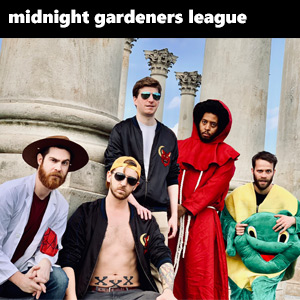 July 21 / $6
Lounge showroom. Join us for The Soft Rock Hall of Fame Honors, presented by the MGL!
Spotlight
Music fans the world over have heard of the Rock and Roll Hall of Fame and know the legendary status held by those venerated artists immortalized through induction in its hallowed historical canon. But unfortunately only a small number of the most devoted audiophiles know of the, admittedly, much less important but none the less equally self-aggrandizing honor held by those inducted into the Soft Rock Hall of Fame. Indeed, some of the most mediocre, milquetoast or just plain misunderstood performers of every generation have received the recognition they, perhaps, did not necessarily deserve by becoming members of this mildly respectable institution. Now, for the first time ever, the DC Improv and the Midnight Gardeners League are proud to host a truly special event, in which the world renowned "bland pop" sensations the International Boys Society (lovingly remembered as "IBS") finally have their day and are welcomed into the Soft Rock Hall of Fame fold, fifteen years after they permanently disbanded. Come be regaled with their tales from the road, eye-opening behind-the-scenes anecdotes and a one-of-a-kind final reunion performance!
Price: $6 general admission
Showtimes: Sunday 7:00
Official Bio
Official website | Instagram | Facebook | Twitter
The Midnight Gardeners League is the world's first ever comedic secret society that's entirely open to the public! Regular meetings center around themed showcases of stand up, sketch comedy, improv & other weird fun, which have been featured in the 2018 Charm City Comedy Festival and Portland Maine Comedy Festival, as well as the 2019 Laugh Index Theater Festival. Anyone who attends a show can be entertained for a night, and a member for life!
Featuring Pete Musto, Yoki Danoff, Kevin Tit, Andrew Hall and Max Wolfson.