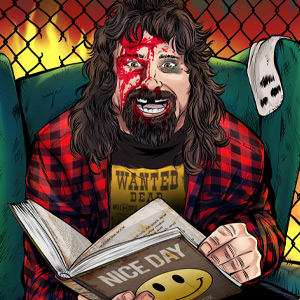 February 3 / $25
Special event! Pro wrestling's Hardcore Legend brings the Nice Day Tour to DC.
Spotlight
Get ready to have a VERY nice day! Mick Foley, pro wrestling's Hardcore Legend, is returning to the DC Improv to celebrate the 20th anniversary of his best-selling memoir, "Have a Nice Day." Join Mick (aka Mankind, Dude Love and Cactus Jack) as he uses his trademark humor to recount some of his favorite stories, then answers your questions in a 45-minute Q&A where all subjects are fair game.
VIP meet-and-greet tickets include preferred seating and a photo-op with Mick, plus he'll sign TWO items for you. Mick has a special 11x14 photo that he will sign as Mankind, Dude Love and Cactus Jack -- and he will sign one of your own items too!* So bring along that special photo, action figure, title belt or your personal copy of #HaveANiceDay, and Mick will put his Sharpie to work on it!
* Due to limited availability of the 11x14 prints, only one 11x14 print can be signed per person. Mick reserves the right to refuse to sign Al Snow memorabilia.
Price: $25 general admission, $50 VIP (SOLD OUT: seats in the front and middle, pre-show meet-and-greet with photo op and autograph signing)
Showtime: Monday 7:30. Pre-show VIP meet-and-greet runs from 5:45 to 6:50.
Featuring: Jared Stern
About This Show
Official website | Instagram | Facebook | Twitter
Known throughout the world as The Hardcore Legend, Mick Foley is a 3-time WWE champion and a WWE Hall of Famer.
Now Mick returns to the stage with an all-new but not-so-new show -- 20 years in the making! The "Nice Day Tour" is a celebration of the 20th anniversary of the release of "Have a Nice Day," Foley's towering New York Times #1 best-seller -- still the standard bearer for sports-entertainment memoirs.
Mick will be bringing his beloved book to life, onstage at the DC Improv on February 2. There is no need to wonder what this tour is about; there will be no current events, politics, cultural musings, or light-hearted observations on this tour -- just wrestling's finest story-teller, telling you stories you already know by heart! Relive the moments that made you laugh, cringe, and maybe even cry, from his humble wrestling origins, to his legendary Hell in a Cell match, to his triumphant WWE title victory over Dwayne "The Rock" Johnson. Make sure to be in attendance for an amazing night of wrestling memories -- featuring Mick's trademark blend of wildness and warmth, wit and wisdom.
The show will conclude with a 45-minute Q&A, where all questions are welcomed.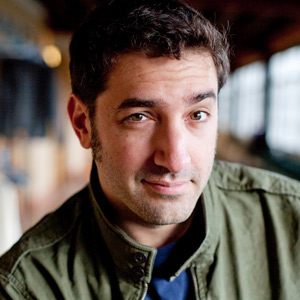 Jared Stern
Jared Stern has been making complete strangers laugh at him for over a decade. From humble beginnings at a hole-in-the-wall club in Baltimore, he is now the most humble person in the world, not that he's one to brag about it. He was recently told that his comedy was "top drawer", which is where he keeps his socks and underwear, so that makes sense. During his career he has performed with the likes of Judah Friedlander