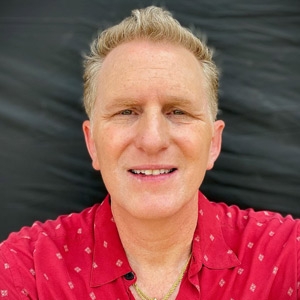 October 4-6 / $30-$35
DC Improv debut! "I Am Rapaport" podcast, "Atypical" on Netflix, "The Heat"
Spotlight
Actor / director Michael Rapaport has always been hard at work, with memorable roles on the big screen and the small screen over the last two decades. Lately he's been branching out to new audiences with his "I Am Rapaport" podcast -- and through stand-up comedy. His tour comes to the DC Improv for the first time this October.
Price: $30 general admission, $35 VIP (preferred seating)
Showtimes: Friday 7:30 / 9:45, Saturday 7:00 / 9:30, Sunday 7:00
Featuring: TBA
Official Bio
Official website | Instagram | Facebook | Twitter
Michael Rapaport is an American actor and comedian. He has appeared in over sixty films since the early 1990s, and starred on the sitcom "The War at Home." He also appeared in "Boston Public," "Friends," "Prison Break," "Justified," and "Atypical." Some of his notable film roles include "True Romance" (1993), "Higher Learning" (1995), "Metro" (1997), "Cop Land" (1997), "Deep Blue Sea" (1999), "The 6th Day" (2000), "Dr. Dolittle 2" (2001), "Big Fan" (2009), and "The Heat" (2013). He directed the award winning documentary "Beats, Rhymes & Life: The Travels of a Tribe Called Quest (2011)."
He's also the host of the world wide phenomenon "I Am Rapaport Stereo Podcast."