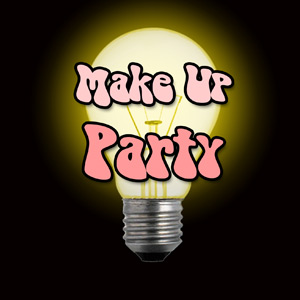 October 28 @ 8 p.m. / $5
Comedy teams compete for a prize with their five minutes of comedy about the supernatural! Watch from the comfort of your own home!
Spotlight
The DC Improv's comedy challenge is going online!
We're challenging funny people from the DMV to come up with five minutes of comedy, built around the theme of SUPERNATURAL. You get to enjoy what they come up with -- and cheer one team on to victory. The Make Up Party is the Improv's game night, open to all kinds of performers. Whether you're performing or watching at home from your living room, it's gonna be a good time.
If you want to compete: send a note to This e-mail address is being protected from spambots. You need JavaScript enabled to view it for more information. This event is open to stand-ups, sketch troupes, improv teams or whatever. Maximum team size is 6.
Price: $5
Showtimes: Friday 8:00 (log on info will be sent to ticketholders at 7:30)
Questions? E-mail This e-mail address is being protected from spambots. You need JavaScript enabled to view it
October 28 Lineup (so far)
STAND-UP: Laura Skopec, Alex Espinoza, Eric Koucheravy, Gigi Modrich, Mintaro Oba, Pippa Mags
SKETCH: Festivus Miracles, Homeless Fireparty, Bad Medicine, Mike Bock
IMPROV: Neon Salami, Slimm Slappy, Everybody Up
About This Competition
The Make Up Party debuted in 2015 in the DC Improv lounge. People were given a subject one hour before the start of the event, then scrambled to get their performances ready to go. It was very cool to watch -- but it's also VERY tough to get stand-up and sketch performances ready in one hour, starting from scratch.
The revamped edition debuted in fall 2017. Now, performers know the theme well in advance, and show up at the Improv ready to rock. Teams can be one to six people, and the performance that makes the audience laugh the hardest gets a cash prize. If you have any questions about the show, e-mail This e-mail address is being protected from spambots. You need JavaScript enabled to view it .