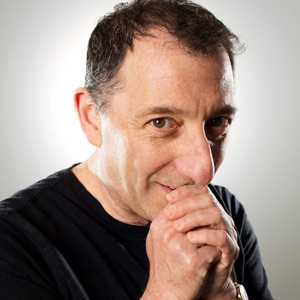 October 24
Three-hour workshop. Hone your improv skills with David Razowsky, former artistic director of the Second City Los Angeles.
Course Description
Hone your improv skills in this online workshop with David Razowsky, former artistic director of the Second City Los Angeles!
Know Your Status. Your status in a scene helps define your point of view. Changes in status keep your scenes alive. Status is the basis of character work. It's part of the engine that drives your point of view and pushes against your partner's point of view. Identify your status, either high or low, and recognize when it shifts. Embrace it and fully commit to your new status. Come join us and see why actors have called this methodology "freeing," "exhilarating," "inspiring," and "artistically refreshing."
This class will be conducted online via video conferencing. Participants must have a reliable Internet connection and a computer or device with a webcam and microphone.
Saturday, October 24, 2 p.m. - 5 p.m. (online)
12 students maximum
Tuition: $75
Prerequisite: Beginning Improv or equivalent
All classes are 18 and over. Once payment is made, there are no refunds, exchanges or cancellations.
About Your Instructor
David Razowsky is the former artistic director of the Second City Los Angeles, and the host of the award-winning podcast ADD Comedy with Dave Razowsky. His teaching and performing has taken him all over the world, from the US to Australia, Ireland, Italy, Germany, The Netherlands, the UK, and New Zealand, where he recorded a TEDx Auckland Talk. As an actor at The Second City David worked with Martin Short, Steve Carell, Stephen Colbert, Rachel Dratch, Chris Farley, Amy Sedaris among others. He hass directed The Second City Mainstage, The Second City Hollywood, The Second City Detroit, and The Second City National Touring Company. He is a consultant for Dreamworks, a teacher for Steppenwolf Theater, adjunct faculty for California State University, and has directed two productions for Amsterdam's Boom Chicago Theatre. David is a member of the Reduced Shakespeare Company and performed in their Kennedy Center run of "The Complete Works of William Shakespeare, Abridged."