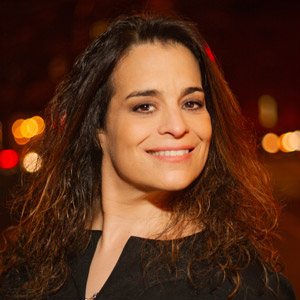 December 29
Sunday seminar. Performance tips and practical advice on the comedy business from one of the best stand-ups working today
Course Description
Jessica Kirson learned about comedy the hard way, through decades of trial-and-error. Now she's coming to DC to make your journey a little bit easier -- by sharing "how to get further, faster." This seminar will include advice on finding your stage persona, discovering the "psychology" of comedy, sharpening your delivery, self-promotion and marketing, and hosting shows.
Jessica has a one-hour Comedy Special coming out in December 2019, produced by Bill Burr. Her new podcast, "Relatively Sane," is burning up the charts. She's in the new Judd Apatow / Pete Davidson movie "Staten Island," and she's even making a documentary about female comedians that will get a theatrical release and airplay on FX.
Sunday, December 29, 12 p.m. to 2:30 p.m.
Tuition: $55
Due to the high demand for stand-up courses, enrollment will be available ONLY online with a credit card.
All classes are 18 and over. Once payment is made, there are no refunds, exchanges or cancellations.
Jessica Kirson
Official website | Instagram | Facebook | Twitter
Jessica Kirson is a powerhouse on stage. Jessica's act is a hilariously relatable performance of sheer silliness, vulnerability and ridiculous characters. Her countless comedic character videos have racked up over 30 million views on social media. Her audience is multigenerational creating an excuse for large groups of friends and families to spend a night out together.
In an era where only 10% of all touring comedians are female, Jessica stands out as one of the strongest comedians regardless of gender. As her friend Dave Attell says, "I'd hate to follow her."
This year, Jessica will be featured playing herself on the HBO series Crashing with Pete Holmes. She recently served as a consultant, producer and writer as well as acted in the Robert De Niro's film "The Comedian." She has appeared on "The Tonight Show with Jimmy Fallon", "The View, and "Kevin Can Wait." She has also been featured on the Comedy Central series "This Week at the Comedy Cellar."
She was recently awarded "Best Female Comic" by the MAC association in New York City and received the prestigious Nightlife Award for "Best Stand-up Comedian." And in her spare time, Jessica is a regular contributor to the "Howard Stern Show, where she produces and stars in prank calls for the program.