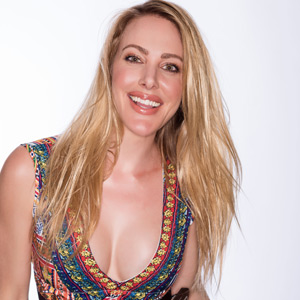 August 9-10 / $20
Lounge showroom. "Undercover" on Playboy TV, #datefails podcast, NBC, Fox, Hollywood Pool Party.
Spotlight
Kate is your comedic guide to everyone's favorite (whether they admit it or not) subject. She has hosted "Undercover" for Playboy TV, emceed the adult film awards, and started the #datefails podcast, where her famous friends talk about their romantic disasters. Her brand of fun has taken her around the world, and now she's coming back to DC to headline another weekend of shows in our lounge.
Price: $20
Showtimes: Friday 8 / 10 Saturday 7:30/9:45
Featuring: TBA
Official Bio
Official website | Instagram | Facebook | Twitter
Kate Quigley is a standup comedian, host, and actress. She recently hosted the AVN Awards (airing on Showtime,) and can be seen on MTV2's ADD TV (All Def Digital). Widely known as the "up for anything" star of UNDERCOVER on Playboy TV, Kate's other TV credits include THE OFFICE (NBC), THE JOSH WOLF SHOW (CMT), THE DANNY COMDEN PROJECT (Pilot for Warner Bros), THE MEGAN MULLALLY SHOW (NBC), and TALKSHOW WITH SPIKE FERESTEN (FOX). She also hosts a podcast, #DateFails (with approx 50k downloads per week.) Kate's wild antics such as shocking folks by bikini crashing formal events, & her hit live stream show, THE HOLLYWOOD POOL PARTY have helped her gain a extremely interactive online following.
Kate has been featured as Sports Illustrated, "Lovely Lady of the Day" and The Chive's "Girl You Should Know." She tours as a headlining comedian and is a regular at the Improv, Laugh Factory, Icehouse, Comedy Store, & Haha Comedy Club in Hollywood. She recently returned from an Armed Forces Tour, performing for troops in Japan, Singapore, Guam, and Diego Garcia.