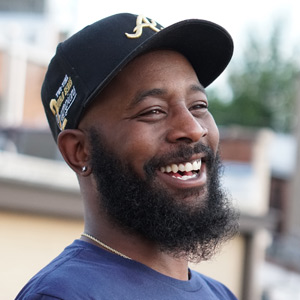 January 16-19 / $25
DC Improv headlining debut! 85 South podcast, Wild 'N Out, HBO, Last Comic Standing
Spotlight
Karlous Miller's razor-sharp mic skills helped build the 85 South Show into a megahit podcast. He used those same talents for comedy, music and improvisation to shine on "Wild 'N Out." So you should see what he can do on a stand-up stage. His boisterous, edgy material is mixed in with spontaneous crowd work, making for a show that you won't forget.
Price: $25 general admission
Showtimes: Thursday 7:30, Friday 7:30 / 9:45, Saturday 7:00 / 9:30, Sunday 7:00
Featuring: TBA
Official Bio
Instagram | Facebook | Twitter
Karlous Miller is a comedian/actor most known for being a veteran cast member on MTV's "Wild 'N Out with Nick Cannon." The "Last Comic Standing" alum can also be seen on MTV's "Joking Off," MTV2's "Uncommon Sense," BET's "Comic View" and Bill Bellamy's 'Who's Got Jokes?" Every week, Karlous hosts the hit 85 South Show podcast with DC Young Fly, which has gained a fanbase across the globe. He most recently filmed for HBO's stand-up series "All Def Comedy" (a reboot of "Russell Simmons' Def Comedy Jam") as well as his 30-minute special on Kevin Hart's Laugh Out Loud network. Karlous has also guest starred in the sitcom "Family Time" for BounceTV.