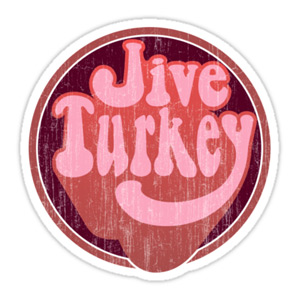 August 12 / $5
Long-form improv team Jive Turkey (Chris Ulrich, Joe Randazzo) and some of their favorite troupes (IRL and Cookie Necklace) perform via Zoom!
Spotlight
This show will be presented using the Zoom video conferencing service. Ticketholders will be sent an e-mail 30 minutes before showtime with instructions on how to log in to watch the show.
The improv troupe Jive Turkey has been on the DC scene since 2008, performing sharp long-form improv in front of millions of screaming fans. (Millions might be a slight exaggeration, but you get the idea.) For this show, they'll be performing in our virtual showroom (via Zoom), and they're bringing along a few of their favorite troupes to join in the fun.
Price: $5 general admission
Showtimes: Wednesday 7:30
Featuring: IRL and Cookie Necklace
Jive Turkey
Jive Turkey is one of DC's oldest independent troupes, and since 2008 has been a unique blend of comedy spices blended together to create a mouthwatering taste for the senses. Though some might say we are just two idiots who get together and get our fast-paced brand of smart improv on when we're not slaving away at the heels of our oppressive DC jobs for the MAN and to escape our sad little lives. That first thing sounds better though. Sounds like a gourmet pizza. Yeah a pizza, let's go with that. With nationwide performances, numerous festivals and over 25 comedy years between them, Jive Turkey stars Joe Randazzo (Sistine Robot, Madeline) and Chris Ulrich (Nox).
IRL
We all have idiosyncrasies. We like to have fun with them. IRL has been featured at Washington Improv Theater and in numerous other shows around DC. With a style that is grounded and honest, IRL focuses on real-world relationships and the day-to-day interactions that make up modern life. (Lauren Cross, Paul Hitlin, Alex Kazanas, Jamie Lantinen, Julia Rocchi, Sara Rouhi, Jason Walther, Elise Webb)
Cookie Necklace
Cookie Necklace is a dynamic, socially distant IMPROV troupe based out of the Annapolis area and specializing in both short and long-form IMPROV styles. Made up of Joe Gagliardi, Wyatt Unger, Charlie Henry and Mateo Samper, Cookie Necklace will take you on a journey to places you've never been, but don't worry...we've never been to them either ... because they're all made up on the spot! Your friends who miss the show will be riddled with FOMO, while you bask for days in the glorious residual ridiculousness of ... Cookie Necklace.