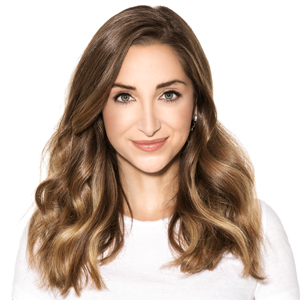 March 26-28 / $20-$25
Rescheduled from October. Crashing on HBO, Conan, MTV, The Late Late Show, Weddiculous
Spotlight
Jamie Lee is one of the great young voices in the comedy world, writing for and starring in shows on MTV, truTV, TBS, and HBO. (You know her as "Ali" on the hit series "Crashing.") She's even a best-selling author -- the last time she came to the DC Improv was part of her "Weddiculous" book tour. She's back this spring for another run of outstanding shows.
Price: $25 Friday / Saturday, $20 Sunday
Showtimes: Friday 7:30 / 9:45, Saturday 7:00 / 9:30, Sunday 7:00
Featuring: TBA
Official Bio
Official website | Instagram | Twitter
Jamie Lee is a standup comedian and actress whom Elle Magazine named as one of the top comedians to watch. Jamie most recently starred as "Ali Reissen," the female lead of the hit HBO series "Crashing," where she also served as a writer and producer. In addition to being one of the core cast members of MTV's hit show "Girl Code," Lee has appeared on "Conan," "The Late Late Show with James Corden" and was the host of the TruTV series "10 Things" and the EW.com series "Polished." In December 2016, Lee released her debut book Weddiculous (Harper Collins), which quickly rose to #1 on Bustle.com's list of best wedding books and will soon be a TV series on a streaming service that rhymes with Shmetshmlix!