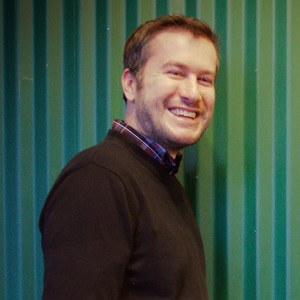 June 13 / $15
Lounge showroom. James Renner (Discovery ID, Oxygen, CNN) shares humor and frightening stories from the world of true crime. Our interview with James.
Spotlight
Read our interview with James (May 2019).
"Confessions of a True Crime Addict" is a mix of humor and frightening stories from the world of true crime as told by James Renner, bestselling author of "True Crime Addict," a nonfiction thriller about the mysterious disappearance of Maura Murray. He has appeared on CNN and the Oxygen Network and is currently the host of "Lake Erie's Coldest Cases" for Discovery ID. After years spent hunting serial killers, Renner has gathered some choice tales of horror and the absurd and shares his theories about how true crime became so popular and what it says about us all.
Price: $15 general admission
Showtimes: Thursday 7:30
Official Bio
Official website | Facebook | Twitter
James Renner is mostly known for his true-crime journalism. As a reporter for Cleveland Scene, he uncovered new clues and suspects in the cold-case murder of Amy Mihaljevic. His work led to the successful closure of the Tina Harmon case in 2009. He spent months researching the Amanda Berry and Gina DeJesus abductions when the girls were still missing and is haunted by the fact that he had Castro's name in his notes. His true crime writing has been featured in the Best American Crime Reporting anthology. His selection was the first true crime article to use a dream sequence as a narrative device.
Renner has always been interested in filmmaking, as well. In 2004, Renner directed a short film based on the Stephen King story, All That You Love Will Be Carried Away. King sold him the rights for $1. The movie starred Joe Bob Briggs and the late-great Harvey Pekar. It premiered at the 2005 Montreal World Film Festival.
Later that same year, Renner directed a documentary about the influence of J.D. Salinger's Catcher in the Rye. The adventure culminated in a short meeting between Renner and the reclusive author at his home in New Hampshire.
In 2012, Renner's debut novel – The Man from Primrose Lane – was published by Sarah Crichton Books. Set in Northeast Ohio, The Man from Primrose Lane blends mystery with scifi in a very unique structure. The story is currently being adapted for television.
Renner's second novel, The Great Forgetting, is a "love letter to conspiracy thrillers."
A new work of nonfiction, True Crime Addict, was published in May by Thomas Dunne Books. The New York Times Sunday Book Review called it "shamelessly entertaining."
Sometimes Renner pretends to smoke cigarettes because he wants to feel relaxed but is too afraid of the harmful effects to actually light it.