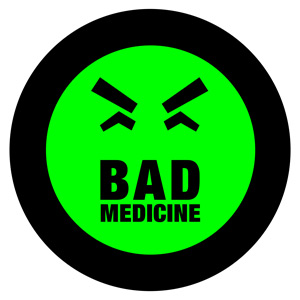 May 2
Saturday. Instructors from the Bad Medicine troupe help you get from a premise to a fully realized sketch in one day!
Course Description
A beginner's guide to sketch comedy that will take you from a premise to a fully realized sketch in one afternoon. This course will walk you briefly through the history of sketch comedy and how to write good sketches. You'll be invited to brainstorm a few ideas for sketches, "pitch" them to your classmates, set about writing and finessing your final idea, and perform a read-through. You'll walk away with a solid grounding in the foundations of sketch comedy, as well as the knowledge of how to craft and write sketches of your own.
Your instructors for the course come from Bad Medicine, DC's premier sketch comedy troupe!
May 2 (Saturday)
10 a.m. to 5 p.m. with a one-hour lunch break
Tuition: $125 (no refunds or cancellations)
Class limited to 16 students
About Bad Medicine
Official website | Instagram | Facebook | Twitter
Inspired by Saturday Night Live, Bad Medicine is DC's premier sketch comedy troupe. Trained by the Upright Citizens Brigade and Second City, their comedy focuses on the absurdity of life. For more than half a decade, Bad Medicine has performed at North American festivals like Montreal Sketchfest, NYC Sketchfest, Chicago Sketchfest, and Sketchfest Seattle. They also produce award-winning short comedy films, and a podcast about the craft of sketch comedy called Sketch Nerds.