February 13-16 / $17-$35
DC Improv debut! Comedy Central special, Soccer Comic Rant podcast, Conan, Joe Rogan Experience
Spotlight
For Valentine's / Presidents Day weekend, we're excited to have another DC Improv debut. Ian Edwards has had the respect of his fellow comics for a long time. He's been a writer and producer for hit sitcoms, he was the first comic signed to Conan O'Brien's record label, and he was hand-picked by Bill Burr to record a stand-up special for Comedy Central. Now he's stepping it up as a headliner, winning over more new fans with his funny and smart stand-up.
Price: $17 Thursday, $25 Friday, $22 Saturday, $20 Sunday. VIP tickets (seats in the front and middle) available for all shows.
Showtimes: Thursday 7:30, Friday 7:30 / 9:45, Saturday 7:00 / 9:30, Sunday 7:00
Featuring: Paul Elia and Denise Taylor
Official Bio
Official website | Instagram | Facebook | Twitter
Born in England and raised in Jamaica, Ian Edwards is a stand-up comedian, writer, producer, actor, and podcaster. His first one-hour stand-up special, "IanTalk: Ideas Not Worth Spreading," debuted on Comedy Central in summer 2019.
As a stand-up, Ian released his debut album "100% Half Assed" on Conan O'Brien's record label, Team Coco Records. He is the first comedian signed to the label. Ian has appeared numerous times on Comedy Central's "@midnight," "@Lightsout," "Conan," and Comedy Central's "The New Negroes," and is regularly featured as a guest on some of the top podcasts in the world ("WTF with Marc Maron" and "The Joe Rogan Experience" to name a few).
Ian has served as an executive story editor and co-producer on HBO's "Crashing," as well as a co-producer on Netflix's "Friends from College" and producer on "Sugar and Toys" on Fuse. Prior to that, Ian served as a consulting producer on NBC's "The Carmichael Show," as well as a staff writer on ABC's "Black-ish." Ian also wrote the feature "Undercover Brother 2" for Universal.
Ian recently played the recurring role of Skull in the Netflix series "Friends From College." In 2015, Ian was cast in Sean Baker's Indie Spirit Award nominated film, "Tangerine," and prior to that was in Jeff Garlin's film "Dealing with Idiots," opposite JB Smoove and Natasha Leggero.
Ian is a co-host of the All Things Comedy podcast "Soccer Comic Rant," an informed, passionate, and hilarious weekly update of soccer highlights around the world.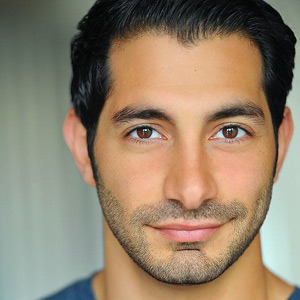 Paul Elia
Paul Elia is an actor and comedian of Chaldean and Assyrian heritage, best known for his frequent roles as sketch characters on "Conan" with Conan O'Brien. As an actor, Paul has had notable roles in over a dozen hit television shows including Marvel's Agents of Shield, Lady Dynamite, and Major Crimes. His extensive film work also includes Dirty, a feature length cop drama in which Paul produces and stars in. The movie was featured on Oprah's Where are they now? and was successfully sold at the Canes Film Festival to Gravitas Ventures. Paul has found much success in the commercial world with notable campaigns for companies like Snickers, Honda, and AMPM. In addition to his acting work, Paul currently tours the country as a comedian and has made appearances on TruTV's wildly popular show LaffTracks. Paul can be seen at The Comedy Store with his frequently sold out monthly show "Lowkey Upset" hosted by himself and fellow comedian Matt Rife.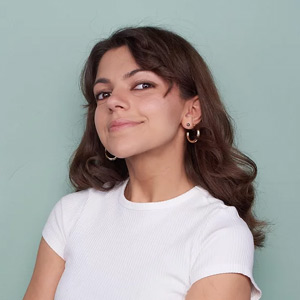 Denise Taylor
Denise Taylor knew she wanted to be a comedian ever since her fourth grade teacher called her a "ringleader" for distracting the class with jokes. At 26, Denise's sharp material and commanding stage presence has led her to open for several national touring headliners, including Judah Friedlander, Chris Gethard, Kamau Bell, Moshe Kasher, and many more. Denise is currently a contributor for The Onion. She also appears frequently on two of DC's most popular comedy shows: Fale University and The Time Machine Roast. Follow her on Twitter at @denidenitaytay.