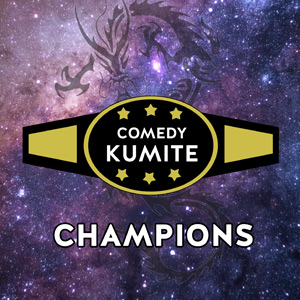 Here are all the past winners of our fabled Comedy Kumite stand-up tournaments. Respect!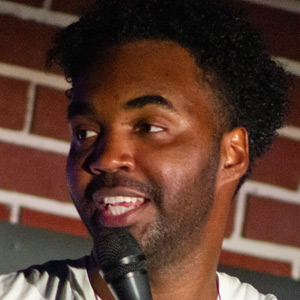 Grand Champion: Lafayette Wright
Lafayette Wright's obsessions with art and expression fuel who he is both onstage and off. He has spent close to a decade honing his skills on the DC Comedy scene, and he now has a razor sharp act and undeniable onstage likability. He was featured in an episode of "Hart of the City" on Comedy Central. Victories: Kumites 11.1, 13.1, 13.2, 17.1, 17.2, Tournament of Champions 3 (2019)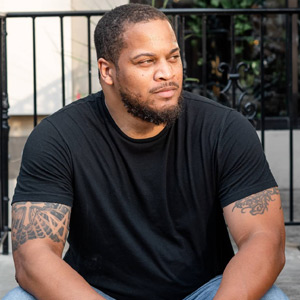 Grand Champion: Cerrome Russell
Cerrome Russell, born and raised in Sumter County, Ga., started his comedy career 10 years ago while serving in the United States Marine Corps. He was first exposed to a broader audience as a cast member on the 2nd Season of BET's popular prank show Hell Date. He has traveled extensively, performing at college campuses and military installations worldwide, as well as opening for Hannibal Burress. Cerrome Russell's comedy comes in many varieties, including Off-Center, Truthful, and of course, Country. Follow him on Twitter at @CerromeRussell. Victories: Kumite 9.1 and 9.2, Tournament of Champions 2.1 (2017)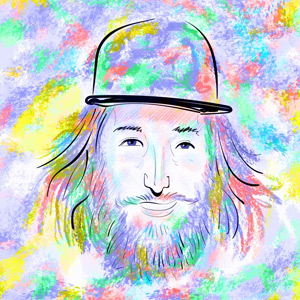 Grand Champion: Dylan Meyer
Dylan was a fast-rising talent whose eclectic style was complemented perfectly by his sharp wit and contagious energy. Always in the moment, Dylan delivered uniquely hilarious performances every time he took the stage. He passed away in May 2018 and is greatly missed by the DC comedy community. Victories: Kumite 11.2, Tournament of Champions 2.2 (2017)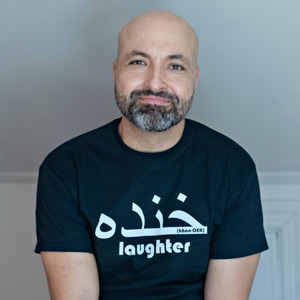 Grand Champion: Rahmein Mostafavi
Rahmein Mostafavi wins over every crowd with charm, comic timing, and charisma. He addresses heavy social and political topics with brilliant satire, and he also offers hilarious observational comedy about life as an ethnic mutt and father of three. Rahmein has been seen on FOX, heard regularly on Sirius XM, and was featured in "The Truth About Money" on PBS. Victories: Kumite 4.1, Tournament of Champions (2016).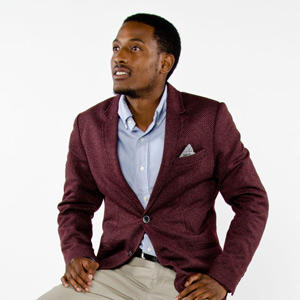 Jacques Kindle
Jacques Kindle is a comedian based in Washington, DC. Victories: Kumite 23.1 and 23.2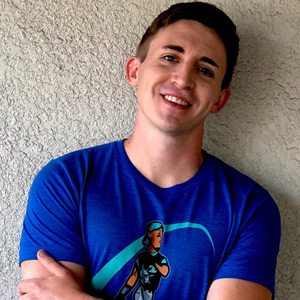 Dylan Vattelana
Dylan Vattelana has been charming crowds with a mix of crafted jokes and witty banter. From comedy clubs to packed Ikea showrooms, he will get a rise out of anyone. His hilarious take on crippling student loans, successful alcoholism, and daily observations will send you on an off-the-rails somebody-call-an-ambulance rollercoaster of fun and sadness. Victories: Kumite 22.1, 22.2 and Comedy Kumite Online I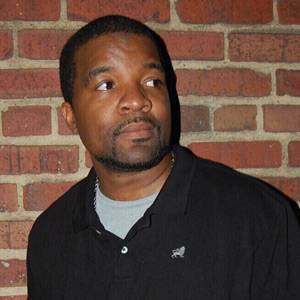 Mike Brown
Mike Brown, aka OlmikeB, first felt the nudge toward comedy in his hometown of Norfolk, Virginia. After serving in the United States Army for nine years as a soldier, he started hosting shows throughout the DC area. He launched his production company, OMBvision, in 2011, and he was a regular writer for "Da Jae Spot" and the locally produced "The Tommy Taylor Show". Victories: Kumite 20.1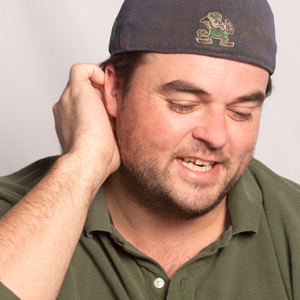 John Conroy
D.C. native John Conroy brings an everyman's attitude to smart, sharply written material that runs the gamut from shrewd observations to social satire. Conroy is a jovial iconoclast whose good-humored but aggressive act makes a lasting impression. Victories: Kumite 20.2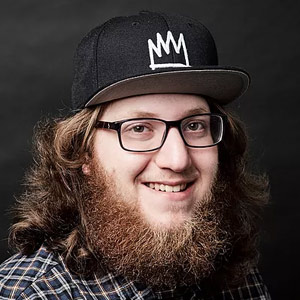 Matt Brown
Matt Brown is a comedian from Baltimore who started his comedy career at 19. He is a regular at Magooby's Joke House and the Baltimore Comedy Factory. He has opened for comedians Tom Segura, Tony Woods, Tommy Johnagin, Michael Winslow and more. Victories: Kumite 19.1
Tim Miller
Tim D. Miller is a master at engaging audiences and crafting a stand-up set that is a guaranteed good time for all. Tim's material is based on his life experience from Waco to the White House, trying to raise a daughter, and his unique ability to find the funny in everyday life. Victories: Kumites 7.2, 15.1, 19.2 and Comedy Kumite Online II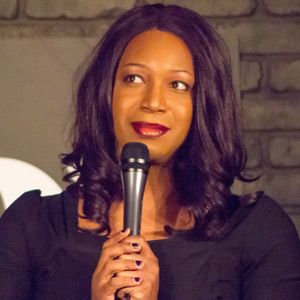 Violet Gray
Violet Gray, Baltimore's very own Queen LARPtress, has been a mainstay on the Baltimore comedy scene for years. She has won the pearl Next Superstar Comedian contest and is proud to be North Baltimore's ONLY Dungeons & Dragons player. Victories: Kumites 18.1 and 18.2
Dominic Rivera
Dominic Rivera is a New Jersey born and D.C. based comedian. He's opened for Patton Oswalt, Andy Kindler and performed at the Kennedy Center's District of Comedy Festival. A father and Air Force Veteran, he's armed with broad shoulders and a healthy dose of sarcasm, which he uses to share life stories about mental health, family and how he interacts with the world around him. Victories: Kumites 16.1 and 16.2
Eddie Morrison
Eddie Morrison is a D.C. native who has performed standup comedy all over the metro area. His appearances include the DC Improv, State Theatre, and Magooby's Jokehouse, where he was named runner-up at the 2015 New Comedian of the Year Competition. Victories: Kumite 15.2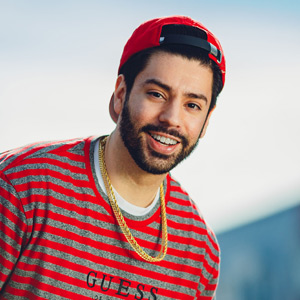 Martin Amini
Martin Amini is a stand up comic based in Washington D.C. and born and raised in Silver Spring, MD. Martin recently made Thrillist's "Best Undiscovered Stand Up Comedian list" and has opened for headliners such as Trevor Noah, Jerrod Carmichael, and Hasan Minaj. Martin's stand-up material touches on what it's like growing up mixed in America coming from an Iranian and Bolivian background. You can watch Martin on the new stand up show "Laff Tracks" on TruTV and "Unprotected Sets" premiering on Epix October 2018 produced by Wanda Sykes. Victories: Kumite 14 (Underground)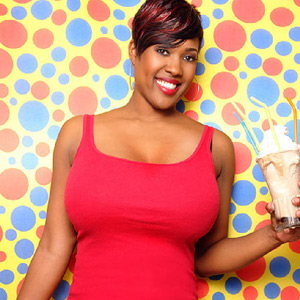 Mia Jackson
Mia Jackson is a bonafide Georgia peach (that's Georgian for "native") and self-proclaimed know-it-all. After graduating from the University of Georgia she hit the local comedy scene and has thrilled audiences since day one. To her credit she has appeared on "NickMom's Night Out," "Viceland" and was a semi-finalist on Season 9 of NBC's "Last Comic Standing." She also appeared on the fourth season premiere of "Inside Amy Schumer" and the movie "Mother's Day." Victories: Kumites 12.1 and 12.2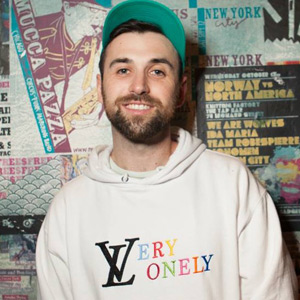 Benjy Himmelfarb
Benjy Himmelfarb is a Washington D.C. based comedian who has performed at the Kennedy Center, comedy clubs across the country & many dive bars that smell like old cheese. The Washington Post has called him "sardonic, Semitic", which is a frighteningly concise way of summing him up. Beyond standup, he can be found misusing his college degree to zing historical figures at the Time Machine Roast or cracking jokes about bug mating habits & space nerds on his YouTube channel. Victories: Kumite 10.1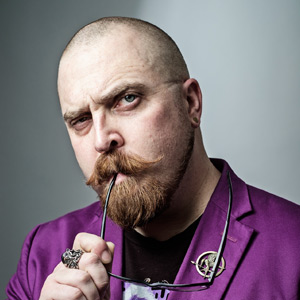 Tommy Sinbazo
Mixing a quick wit honed through years of Improv Comedy experience, raw honesty, and his own, odd outlook on life, Tommy Sinbazo has kept audiences laughing for over 12 years. You'll never know what Tommy's going to say next-- mostly because he doesn't either. His high energy, often off the cuff act touches on topics ranging from relationships and childhood, to masturbation and crafting. Victories: Kumite 10.2
Pat Riley
Pat Riley is a DC native, standup comedian, voiceover artist, sketch writer/performer, former host of the DC Improv Open Mic with a knack for pointing out the absurd. POW! see? I got u I'm full of surprises Victories: Kumite 8.1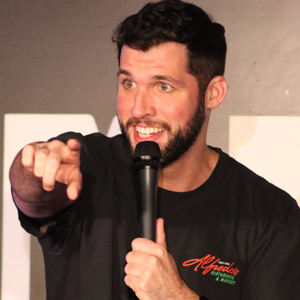 Ross Benoit
Ross Benoit is a Massachusetts native who moved to Northern Virginia at age 6. Eighteen years later, he started doing stand-up comedy. You can see him hosting shows and performing at venues all around the DMV. Victories: Kumite 8.2 and 21.2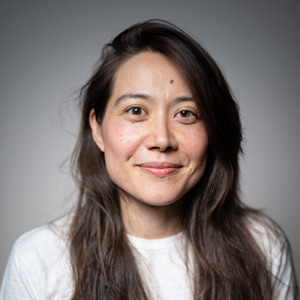 Wendy Wroblewski
Wendy Wroblewski is a stand-up comedian and math tutor from Gaithersburg, Maryland. She performs comedy all over the Washington, DC area. She was a guest on the Cape Fear Comedy Festival, the Underground Comedy Festival, and the DC stop of the Betches of Comedy tour. You may have heard her voice as the live on-air host of the short-lived Comedy Central Radio Live on Sirius XM. She has opened for Adam Cayton-Holland, Gary Gulman, Ryan Hamilton, John Heffron, Brent Morin, Mike Recine, Chris Redd, Beth Stelling, Liza Treyger, and Bengt Washburn, and Mike E. Winfield. Victories: Kumite 7.1 and 21.1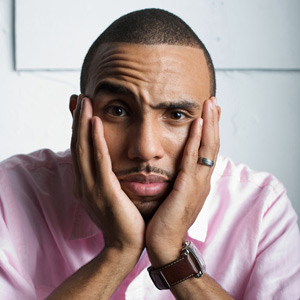 Jason Weems
A native of Baltimore City, Jason Weems is striving to become a comedic great. He has been seen at the Just For Laughs Festival in Montreal and was a semi-finalist on NBC's "Last Comic Standing." In 2014 he appeared on the New Comedy Series Laughs on FOX & his NEW ONLINE SERIES THE LUNCHTIME SHOW (thelunchtimeshow.com) signed with Marlon Wayans' new online venture WHATTHEFUNNY.COM. Victories: Kumites 6.1 and 6.2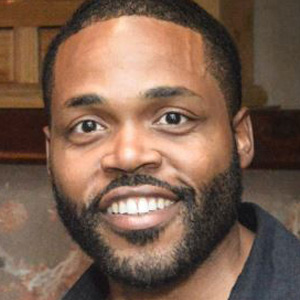 Russ Green
Russ Green is a writer, comedian, husband and father of four from Washington, DC. The Howard University graduate has opened for Alycia Cooper, Tony Woods, and produces "Laughter Hours with Russ Green" a monthly comedy series. Additionally, he has performed at The Big Hunt (Underground Comedy Presents' Smart, Funny & Black), The Howard Theatre (Brightest Young Things' Super Sampler), and Stand Up NY. His debut comedy sketch earned over 80K views on World Star Hip Hop and his Banana Bread Muffins are renowned. Victories: Kumite 5.1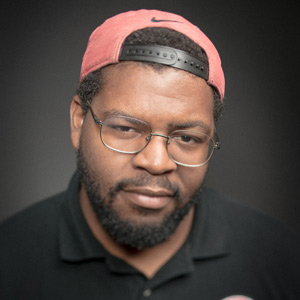 Jamel Johnson
Noted male feminist Jamel Johnson of Woodbridge, Virginia, made a name for himself on the D.C. comedy scene through a hard-to-hate mixture of non-threatening yelling, weird stories and impressively specific but not alienating sports and music references. He lives for the laugh from the one dude in the back of the room who also watches too much SportsCenter and feels kind of OK about it even though really talented people work hard to write shows like The Wire. Victories: Kumite 5.2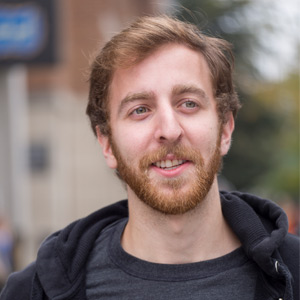 Matty Litwack
Matty Litwack is a weird young stand up comedian and writer. He was once a physics PhD student, but dropped out when he realized it was super boring. Matty's writing has been published in the Washington Post, New Zealand Herald, and Scientific American. He has also performed at many comedy festivals, such as the Limestone Festival, Laughing Skull Festival, Bentzen Ball, and San Francisco Sketchfest. In 2014, Matty was a finalist in the Boston Comedy Festival and was the winner of the Devil Cup in New York City. Matty has also appeared on Fox's "Laughs" and on National Geographic Channel's "Crowd Control". Victories: Kumite 4.2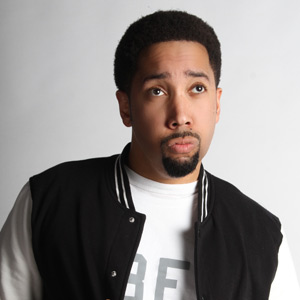 Sean Savoy
Sean Savoy is a global force for comedy. Hailing from Columbia, MD, Savoy has toured the planet from Sweden and Norway to Guam and Japan and all over the U.S. of A. with his partner in comedy, the legendary Pablo Francisco. Savoy's high-impact, rapidfire hilarity belies his mellow mood and laidback attitude. Sean recently appeared on Gotham Comedy Live, in his television debut and electrified the crowd. Combining diverse characters with a wicked wit, Savoy can reach any audience with his timeless material, while meeting his expressed goal -- to bring joy with his jokes and heal hearts with humor, all while bringing as much fun to his audiences as he's having on stage. Victories: Kumite 3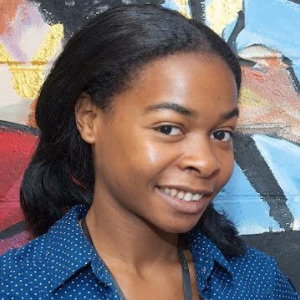 Natalie McGill
Natalie McGill is a Baltimore-born but DC-living comic who has performed in the Bentzen Ball Comedy Festival and has opened for acts such as Al Madrigal and Rob Cantrell. She works as a correspondent on RT America's "Redacted Tonight." You can follow her on Twitter at @nataliesmcgill. Victories: Kumite 2
Kasaun Wilson
Kasaun Wilson (@TheLifeofKay) is quickly becoming a household name from his appearances on NBC's Last Comic Standing, TVOne, BET, ABC, Off Broadway production of Keenan Scott's "Thoughts of a Colored Man" chereographed by Jenny Parsinen and Taye Diggs, and most recently on TRUTV's Laff Tracks. At the end of the day, he's just an Howard University artist and the same kid from Jersey City, NJ. Victories: Kumite 1