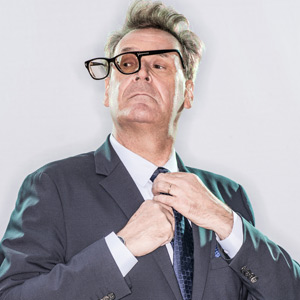 May 31 - June 1 / $20
Whose Line is it Anyway, The Smartest Man in the World, Comedy Central, Just For Laughs. Hear Greg on our podcast (5.1.19)
Spotlight
There's nothing in the comedy universe that Greg can't do. His long career as a stand-up has been matched by his international success as an improviser – people everywhere know him from "Whose Line." For the last few years he's also been a podcaster extraordinaire, taping "The Smartest Man In the World" at venues all around the globe. (In fact, he'll be taping an episode on Sunday, June 2, in our main showroom.) These shows are sure to be smart, silly, political and funny as hell.
Price: $20 general admission
Showtimes: Friday 7:30 / 9:45, Saturday 7:00 / 9:30
Featuring: Dhaya Lakshminarayanan and Denise Taylor
Official Bio
Official website | Instagram | Facebook | Twitter
"Here he is, though, in front of a live audience each week, bravely recording some of the boldest comedy on the podcasting frontier right now." -Rolling Stone Magazine
Greg Proops is a stand up comic from San Francisco. He lives in Hollywood. It's not that bad. Really.
The Proopdog is best known for his unpredictable appearances on "Whose Line is it Anyway?" Both US and UK. Starting it's 4th season on the CW. Stand-up Greg has a new album out called In the Ball Park. Recorded live in his beloved San Francisco. Available on iTunes and from aspecialthing records.
Professor Proops has a hit Podcast called The Smartest Man in the World. He records it live in Australia, New Zealand, Montreal, Edinburgh, Amsterdam, San Francisco, Austin, London, Paris aboard a ship in the Caribbean and somehow, Cleveland. Find it at Proopcast.com.
"Funny, political, literate, and bold—all at once." -New York Journal of Books
Mr. Proops' book "The Smartest Book in the World" is based on his awardseeking podcast. He did a podcast and signing at Shakespeare and Co. in Paris.
Greg has lent his voice to Hell and Back, Star Wars the Phantom Menace, The Nightmare Before Christmas and he really was Bob the Builder. Gregory did a West End run of Whose Line is it Anyway? This summer at the Adelphi Theatre in London. The Greg Proops Film Club a popular podcast digging vintage movies is available on iTunes. He has recorded at the TCM Film Festival, Edinburgh and the Cinefamily in Hollywood. Movie Greg hosted Pirate movies on TCM. Proople rain was a frequent guest on @midnight on Comedy Central.
You may Socially Network with Greg on Twitter at @gregproops.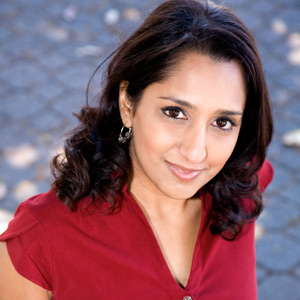 Dhaya Lakshminarayanan
Dhaya is the 2016 winner of the Liz Carpenter Political Humor Award (previously awarded to Samantha Bee, Wanda Sykes and satirist/humorist Mark Russell) presented by the National Women's Political Caucus. KQED named her one of the twenty "Women to Watch" a series celebrating women artists, creatives and makers in the San Francisco Bay Area who are pushing boundaries in 2016. The SF Weekly named her one of the "16 Bay Area performers to watch in 2016." She was named one of "The Bay Area's 11 Best Standup Comedians" by SFist. The San Francisco Bay Guardian named her Best Comedian 2013 in the "Best of the Bay" Readers' Poll. Comedy Central Asia crowned her the Grand Prize Winner of "The Ultimate Comedy Challenge" filmed in Singapore.
Denise Taylor
Denise Taylor knew she wanted to be a comedian ever since her fourth grade teacher called her a "ringleader" for distracting the class with jokes. At the age of 25, Denise's sharp joke-writing and commanding stage presence has led her to open for several national touring headliners, including Judah Friedlander, Chris Gethard, Kamau Bell, and Tom Rhodes. Denise also appears frequently on the The Time Machine Roast. Denise just graduated from law school, where teachers were still frustrated with her. She loves two things: satire and attention.