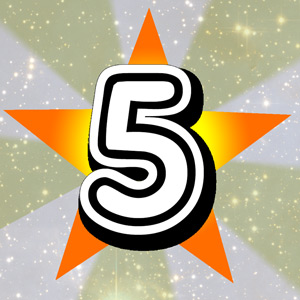 September 18 @ 8 p.m. / $5
You give us $5, we give you an online stand-up show with five excellent comics. Featuring Maher Matta, Jenny Johnson, Chris Alan, Cerrome Russell and a National Headlining Mystery Guest.
Spotlight
This show will be presented using the Zoom video conferencing service. Ticketholders will be sent an e-mail 30 minutes before showtime with instructions on how to log in to watch the show.
You give us $5, and we give you an online stand-up show featuring five excellent comedians. Four of the comics are people you might recognize from the DMV comedy scene. And the fifth comic? That's a mystery guest who works as a national touring headliner. Take a chance and enjoy some laughs from the comfort of your own home.
Price: $5
Showtimes: Friday 8:00
Featuring: Maher Matta, Jenny Johnson, Chris Alan, Cerrome Russell and a Mystery Headliner
Jenny Johnson
Jenny Johnson is a comedian and writer who gained an audience from her popular Twitter account, @jennyjohnsonhi5. Jenny is a graduate of Sam Houston State University. She spent 12 years producing sports and television in Austin, San Antonio and Houston before making the move to Los Angeles to pursue her comedy career. Jenny has sold pilots to ABC, FOX and HBO. she is a frequent contributor to GQ and Esquire. E! recently made a pilot based on her popular Instagram account. Along with writing she performs stand-up shows in Los Angeles and tours frequently with Nick Swardson, Whitney Cummings, Anthony Jeselnik and Brad Williams. Jenny has appeared on "Drunk History," "The Mick," "The Joe Rogan Experience," "The Josh Wolf Show," "Red Eye," "Liza On Demand," "Valerie Bertinelli's Home Cooking" and "@midnight." She co-hosted the "Doin' It with Danny and Jenny" podcast with "Modern Family" executive producer Danny Zuker.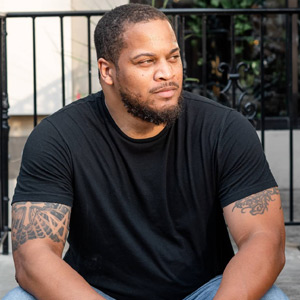 Cerrome Russell
Cerrome Russell, born and raised in Sumter County, Ga., started his comedy career 10 years ago while serving in the United States Marine Corps. He was first exposed to a broader audience as a cast member on the 2nd Season of BET's popular prank show Hell Date. He has traveled extensively, performing at college campuses and military installations worldwide, as well as opening for Hannibal Burress. Cerrome Russell's comedy comes in many varieties, including Off-Center, Truthful, and of course, Country. Follow him on Twitter at @CerromeRussell.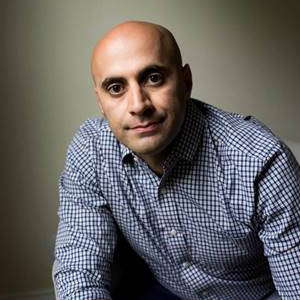 Maher Matta
Maher Matta is a Washington, DC-based comic who has performed at various comedy clubs and festivals throughout the country, including regular appearances at the annual Arab-American Comedy Festival at New York City's Gotham Comedy Club. Maher recently recorded his first comedy special with Dry Bar Comedy out of Provo, Utah; he has also been invited to audition for several television pilots. His comedy revolves around storytelling and observational humor.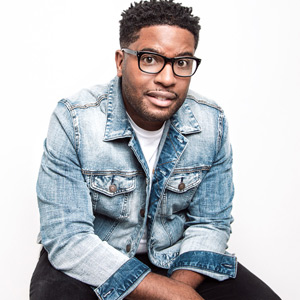 Chris Alan
Chris Alan is a stand up comedian and writer. Chris' conversational yet laid back style coupled with his quick wit keeps audiences on their toes. He's performed at Rogue Island Comedy festival, DC Underground Festival, among others. He's appeared on Laughs on Fox. He hosts a weekly podcast called Negro Please Radio. He's currently touring clubs and venues across the country.