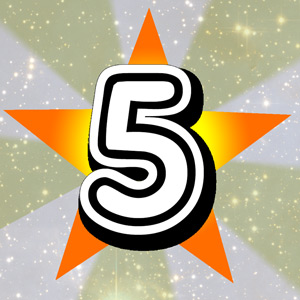 July 10 @ 8 p.m. / $5
You give us $5, we give you an online stand-up show with five excellent comics. Featuring Kandace Saunders, Tom Thakkar, Tim Miller, Matty Litwack and a National Headlining Mystery Guest.
Spotlight
This show will be presented using the Zoom video conferencing service. Ticketholders will be sent an e-mail 30 minutes before showtime with instructions on how to log in to watch the show.
You give us $5, and we give you an online stand-up show featuring five excellent comedians. Four of the comics are people you might recognize from the DMV comedy scene. And the fifth comic? That's a mystery guest who works as a national touring headliner. Take a chance and enjoy some laughs from the comfort of your own home.
Price: $5
Showtimes: Friday 8:00
Featuring: Kandace Saunders, Tom Thakkar, Tim Miller, Matty Litwack and a Mystery Guest
Tom Thakkar
Is Tom Thakkar...a criminal? A liar? A...killer? Tom Thakkar is a comedian living in Brooklyn by way of Indiana and Chicago...or so he says. He claims that he grew up the son of a deadbeat Indian dad, and a hardworking, Red Lobster managing mom. Do we believe him...? We're not so sure. Sure, Tom brought these things up when he made his late night debut on Conan, but he also called himself a "HotGuy03" in a singles chatroom in middle school, and his story just isn't adding up, according to the picture he posted of himself on HotorNot.com in 9th grade. Some of his alibis include co-hosting Comedy Central Radio/SiriusXM's You Up with Nikki Glaser, creating and hosting Stand By Your Band alongside friend and co-host Tommy McNamara, attending Just for Laughs in Montreal, Bridgetown, Limestone, and many more comedy festivals. We've been following Tom's every move...when he was chosen to be a finalist for NBC Stand Up for Diversity, on Doug Loves Movies, in Vice Magazine, on The Todd Glass Show...the evidence is everywhere...Tom Thakkar really seems to be getting around quite a bit...but we want to know...has he ever killed? And if he's so smart...why did his father leave? Next time...on Tom's bio.
Tim Miller
Tim D. Miller is a master at engaging audiences and crafting a stand-up set that is a guaranteed good time for all. Tim's material is based on his life experience from Waco to the White House, trying to raise a daughter, and his unique ability to find the funny in everyday life. Tim has appeared on TRU TV and in 2019 he performed at Comedy Central's Clusterfest.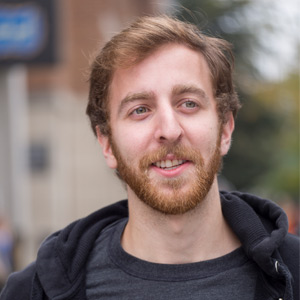 Matty Litwack
Matty Litwack is a weird young stand up comedian and writer. He was once a physics PhD student, but dropped out when he realized it was super boring. Matty's writing has been published in the Washington Post, New Zealand Herald, and Scientific American. He has also performed at many comedy festivals, such as the Limestone Festival, Laughing Skull Festival, Bentzen Ball, and San Francisco Sketchfest. In 2014, Matty was a finalist in the Boston Comedy Festival and was the winner of the Devil Cup in New York City. Matty has also appeared on Fox's "Laughs" and on National Geographic Channel's "Crowd Control".
Kandace Saunders
Kandace Saunders made her comedic debut in 2006 during a comedy competition at the DC Improv. Although, she didn't win, she didn't get booed, and people laughed. So for Kandace, that was enough to pursue a career in standup comedy. Kandace's sarcasm, and quick wit, coupled with her ability to turn life into "extremely laughable situations", has allowed her to become one of today's fastest rising comedians.