March 5 / $20
Two headliners take over our virtual showroom! Presented through Zoom. For this event, only one ticket is required per household.
Spotlight
ONLY ONE TICKET IS REQUIRED PER HOUSEHOLD. This is an online show, presented through the Zoom videoconferencing service. Ticketholders will be sent log-on information 30 minutes before showtime.
Two dynamic and amazing headliners are taking over our virtual stage. Erin Jackson and Mia Jackson -- both from Comedy Central, the late night talk shows and more -- will be live in your living room.
Price: $20 (only one ticket needed per household)
Showtime: Friday 8 p.m.
Featuring: Erin Jackson and Mia Jackson
Official Bios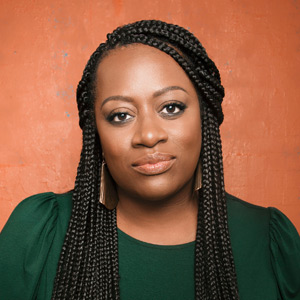 Erin Jackson is one of the fastest-rising comedians in New York City. She works nightly in the city's top comedy clubs, and her new album "Grudgery" -- which was recorded at the DC Improv -- recently debuted at No. 1 on the iTunes comedy charts. Erin has appeared most recently on "Conan," "This Week at the Comedy Cellar," and truTV's "Laff Mobb's Laff Tracks." She has also been featured on "The Ellen DeGeneres Show," "Last Comic Standing," "Live at Gotham," "Gotham Comedy Live," "Wanda Sykes Presents Herlarious," and "Standup in Stilettos." Erin co-hosted three seasons of "Exhale," a panel talk series on the ASPiRE television network, and has been a panelist on sports and pop-culture programs on MSNBC, NFL Network, VH-1 and TV Guide Network.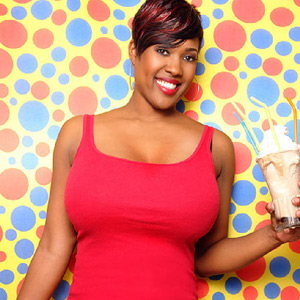 Mia Jackson is a bonafide Georgia peach (that's Georgian for "native") and self-proclaimed know-it-all. After graduating from the University of Georgia she hit the local comedy scene and has thrilled audiences since day one. To her credit she has appeared on "NickMom's Night Out," "Viceland" and was a semi-finalist on Season 9 of NBC's "Last Comic Standing." She also appeared on the fourth season premiere of "Inside Amy Schumer" and the movie "Mother's Day."