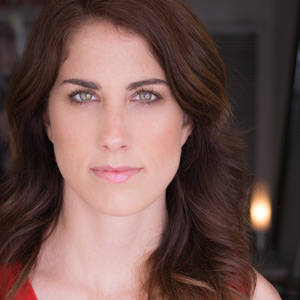 September 27-28 / $18-$20
Lounge showroom. DC Improv headlining debut! Conan, @midnight, Chelsea Lately, Sports Without Balls podcast
Spotlight
Erin is an accomplished stand-up, actress and writer who has worked on sitcoms, movies, talking head shows and everything in between. She's also the creator and host of "Sports Without Balls," a popular podcast that features tons of stars from women's sports. She brings her razor-sharp observational comedy to the DC Improv this fall -- catch her club headlining debut in our lounge showroom.
Price: $18 Friday, $20 Saturday
Showtimes: Friday 7:30 / 9:45, Saturday 7:30 / 9:45
Featuring: Blaire Postman
Official Bio
Official website | Instagram | Facebook | Twitter
Erin Foley is a comedian, writer, comedic actress and genuine talent powerhouse who continues to crush audiences nationwide with her hysterical view on life, spot-on humor, rapid-fire speech, and acerbic wit. Foley's razor-sharp observational comedy has garnered her big laughs on popular shows and networks such as Conan, Arsenio Hall, Chelsea Lately, and Comedy Central both on @midnight as well as her own Comedy Central Presents special. She's also a formidable live performer, having slayed the stages of the San Francisco Sketch Fest, Moontower Comedy Festival, Limestone Comedy Festival and a five time repeat at the prestigious Montreal Comedy Festival.
When Foley is not performing stand-up comedy, she works as an actress whose talent spans varied genres. Foley is currently the host of the Lifetime Channel's Mixologist and a Movie, a cast member on Season One of How to Be A Grown-Up on TruTV, along with a supporting roles in Jeff Garlin's Handsome on Netflix and Cameron Crowe's Almost Famous. Foley has branded a unique position for herself in the industry, not only as a gifted comedian, but also a compelling screen performer.
Rounding out her triple threat status, Foley has also been successful as a writer. Foley has written on the NBC sitcom One Big Happy, NPR's Live From Here and was a consulting producer on A&E's unscripted comedy show Little Funny, both of which are produced by Ellen Degeneres.
Foley's versatility makes her one of the most sought-after and admired comedians touring the country today. It's no surprise that The Huffington Post listed Erin Foley in the Top 20 favorite female comedians, writing that she "offers smart comedy on politics, culture, sports, and commercialism that can appeal to anyone in an urban area or with a college degree".
Most recently, Foley has received great critical acclaim with her podcast Sports Without Balls, which was just added to the All Things Comedy network. In each weekly episode, she channels her fervent sports obsession into a hilarious and informative exploration of every sport imaginable.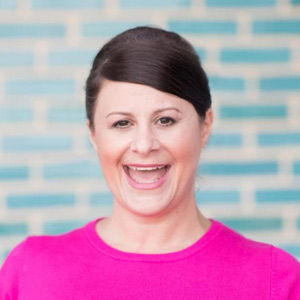 Blaire Postman
Blaire Postman is a high energy, down-the-rabbit-hole stand-up comedian with no chill. Her unexpected material includes tales of living with recovering alcoholics and the history of Super Bowl half time shows. She is also producer & co-host of My Fantasy Wife, the weekly sports meets comedy meets pop culture podcast, now in its fourth year; is producer & co-host of three on-going shows in DC and her written work has been featured in WICF Daily.