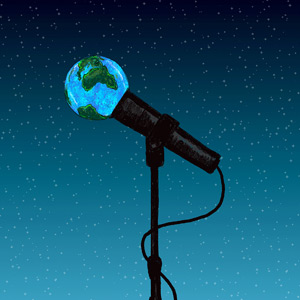 April 22 / $17
DC Science Comedy celebrates the 50th anniversary of Earth Day with a special show.
Spotlight
Earth Day is turning 50 years old, and we're celebrating with a science-themed comedy show! Join us as we look through Earth's history and highlight our favorite features of our home planet, like fact that we can live on it and there's WiFi. This show will feature performances from nationally renowned comedians, funny scientist interviews, audience games, "Science Weekend Update," and more. Think "Saturday Night Live" meets a late-night talk show, but with way more science.
The full lineup for April 22 is TBA.
This show is produced by DC Science Comedy, the only recurring science comedy show in the nation's capital. DC Science Comedy has been featured in The Washington Post, BBC World News, and has produced sold-out shows across the country from San Francisco to Boston. Past performers include scientists, veteran storytellers, nationally touring comedians, NYTimes best-selling authors, and Pulitzer Prize winners.
Price: $17 general admission
Showtimes: Wednesdsay 7:30
Featuring: TBA
About DC Science Comedy
Official website | Facebook | Twitter
DC Science Comedy recruits veteran storytellers, hilarious local and professional comedians, NYTimes best-selling authors, doctors, and science writers to provide you the best intellectual and brainy comedy in the area. Past show headliners have included comedians on Comedy Central, The Food Network, Fox, The Science Channel, Conan, and Last Comic Standing. The show has been featured on BBC World News and in The Washington Post. Follow DC Science Comedy on Facebook and Twitter to learn about the latest events and watch videos from past shows. Join the DC Science Comedy email list to know about the events first so you can buy tickets before they sell out!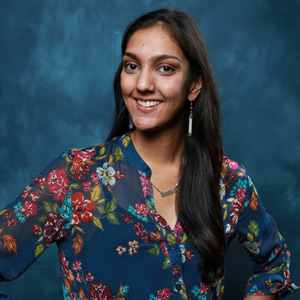 Kasha Patel
Kasha Patel fills the unknown demand of Indian female comics from West Virginia. Based in Washington, DC, she loves telling jokes about her odd upbringing and science. She hosts and produces Science Comedy shows, where only science jokes and stories are allowed, in the DC area. Some describe her stand-up as "thoughtful" while others keep their unsolicited opinions to themselves. She has performed in clubs, comedy festivals, and Chinese restaurants in cities nationwide including Chicago, Boston, San Francisco and New York City. Follow her on Twitter @KashaPatel.