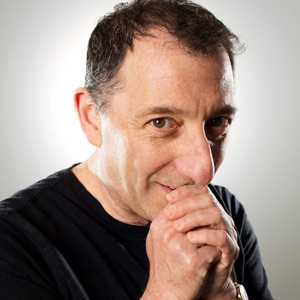 June 22-23
Weekend intensive workshop with Second City veteran David Razowsky. Showcase performance with David the night of June 23.
Course Description
Improvisation director/teacher/actor David Razowsky feels that "all improvisation is acting," and has seen great changes when an "improviser" starts to think and act as an "actor who improvises." This weekend intensive (Saturday and Sunday) is focused on getting the actor to organically become comfortable developing a character within a given set of circumstances. Actors will be taught how to effortlessly create instant relationships, compelling points of view, strong character choices, and exciting and natural scenarios. Actors who have worked with Razowsky call his approach "compelling," "gratifying," "simple," and "exciting." Once you're exposed to this, you won't let go. This workshop will be followed by a one-hour performance on Sunday where David will join the cast of his workshop, showing the actors firsthand how his methodology works on stage. His focus, openness, and vivid imagination take the players to places they've never been before. This is a rare opportunity to perform with one of improv's legendary actors.
June 22-23, 10 a.m. - 5 p.m. (one-hour lunch break each day)
Performance showcase June 23 in the Improv lounge
16 students maximum
Tuition: $395
Prerequisite: Beginning Improv or equivalent
All classes are 18 and over. Once payment is made, there are no refunds, exchanges or cancellations.
Official Bio
David Razowsky is the former artistic director of the Second City Los Angeles, and the host of the award-winning podcast ADD Comedy with Dave Razowsky. His teaching and performing has taken him all over the world, from the US to Australia, Ireland, Italy, Germany, The Netherlands, the UK, and New Zealand, where he recorded a TEDx Auckland Talk. As an actor at The Second City David worked with Martin Short, Steve Carell, Stephen Colbert, Rachel Dratch, Chris Farley, Amy Sedaris among others. He's directed The Second City Mainstage, The Second City Hollywood, The Second City Detroit, and The Second City National Touring Company. He is a consultant for Dreamworks, a teacher for Steppenwolf Theater, adjunct faculty for California State University, and has directed two productions for Amsterdam's Boom Chicago Theatre. David's a member of the Reduced Shakespeare Company and performed in their Kennedy Center run of The Complete Works of William Shakespeare, Abridged.