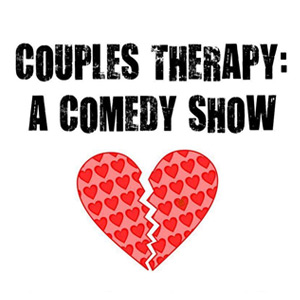 September 24 @ 8 p.m. / $5
Rahmein Mostafavi leads a hilarious discussion about relationships and single strife. Presented via Zoom video conferencing -- watch at home! With special guests Shelley Kim and Danny Rouhier.
Spotlight
This show will be presented using the Zoom video conferencing service. Ticketholders will be sent an e-mail 30 minutes before showtime with instructions on how to log in to watch the show.
Couples Therapy is your scheduled appointment to laugh about relationships and single strife ... and now it's going online.
The show is a hilarious discussion featuring comics answering questions from willing audience members, led by coupling failure Rahmein Mostafavi. You'll laugh your aching heart out about love, dating, sex, single-hood, and married life -- cuz what else CAN you do?!
Price: $5 general admission
Showtimes: Thursday 8 p.m. (Log-in directions will be e-mailed to ticketholders at 7:30)
Featuring: Shelley Kim and Danny Rouhier
Official Bio
Official website | Instagram | Facebook | Twitter
Rahmein Mostafavi charms crowds with comic timing and charisma developed during a decade of live performance. He addresses social and political topics with a combination of satirical and observational comedy, leaving audiences with a greater sense of purpose, sex appeal and the occasional leg cramp.
Rahmein entered the stand-up world after working as a longtime cast member of "Shear Madness," the acclaimed Kennedy Center improv/comedy whodunit. His natural joke writing ability, combined with his acting chops, have won him rave reviews in both the Washington area and around the country. He also produces events under the "Cool Cow Comedy" banner, bringing live comedy to venues in Maryland and Virginia.
Rahmein has shared the stage with some of the best comics in the nation, including Dave Attell, Jake Johannsen, Artie Lange, Bert Kreischer, Rich Vos, Jon Lovitz, Tim Meadows, Joe Matarese, Bob Marley, The Sklar Brothers, Jen Kirkman, Red Grant, Godfrey, Joe Torry, Kyle Kinane, Finesse Mitchell, and Maz Jobrani. He has been featured at the Laugh Your Asheville Off comedy festival, The Devil Cup, Red Clay, The Cleveland Comedy Festival, and the Cape May Comedy Festival. Rahmein has been seen on FOX, heard regularly on Sirius XM, was featured in "The Truth About Money" on PBS, and was honored to be a speaker at the world famous TEDx Talks.
Born in Iran, Rahmein moved to the United States with his family at a very young age. He currently resides in Northern Virginia.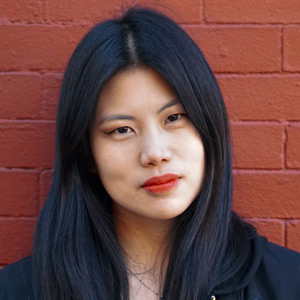 Shelley Kim
Hailing from the mean streets of suburban Southern California, Shelley Kim is a DC-based stand-up comedian, satirist, producer, designer and huge dork. A versatile millennial who likes to stay busy, Shelley is consistently churning out satire on social media. Her projects include a Mike Pence Pinterest boards, Steve Bannon Spotify Sessions, and Alternative Valentine's– a series of Valentine's card based on our nation's favorite political administration. Check out one of her projects above, or see her live. Or just say hi on Instagram at @Shell_Gasoline. Your attention would mean a lot to her.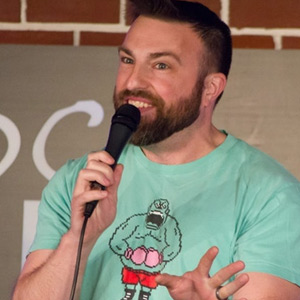 Danny Rouhier
Danny hosts the Grant & Danny Show from 10-2 on 106.7 The Fan in Washington, DC. As a comic, he's performed all over North America at clubs like Caroline's on Broadway & Funnybone comedy clubs, toured Canada's most successful chain of comedy venues, and participated in festivals in Boston, DC, Detroit, Seattle and a bunch more stuff that's totally impressive. Danny was also the studio comic for the Tyra Banks Show in New York.