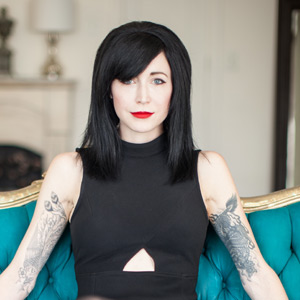 December 3 / $40
Reach out to the spirits in a special online session with a renowned evidential medium!
Spotlight
This show will be presented using the Zoom video conferencing service. Ticketholders will be sent an e-mail 30 minutes before showtime with instructions on how to log in to watch the show. This event is limited to 75 attendees.
Cindy uses her abilities to connect her audience with the spirit world. She's an evidential medium, which means she brings forth specific information about people on the other side; once she establishes a connection, she conveys messages from the departed. Her work takes her all around the world – and now into cyberspace. This is her first virtual event through the DC Improv.
Official Bio
Official website | Instagram | Facebook | Twitter
Cindy Kaza is an evidential medium. Evidential mediumship is a style of mediumship practiced around the world that puts heavy weight on the medium's ability to bring through extremely specific evidence to the sitter. This evidence can include, but is certainly not limited to, names, personality traits, physical ailments, favorite past times, and phrases often used by loved ones in spirit.
Cindy has been extremely intuitive since her childhood. At the age of 10 she had her first memorable experience with a spirit. During this "awakening" Cindy began searching for answers for her experiences and became aware of her multi-faceted abilities as a psychic medium.
As an adult, she began training not only in the U.S., but also at the renowned Arthur Findlay School of Intuitive Sciences in Stansted, England. Cindy is sharing her gift with the world through the power of television, film and live performance.