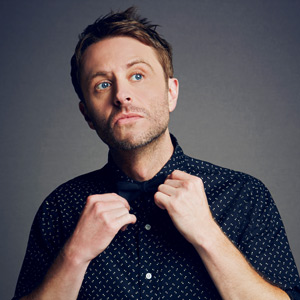 September 5-7 / $30
Special event! Nerdist network, AMC's "Talking" shows, @midnight, NBC's "The Wall."
Spotlight
To many people Chris Hardwick is the face of pop culture. His quick wit and boundless enthusiasm have made him the perfect guide to your favorite TV shows, movies, video games and more. Through his Nerdist media empire, he helped usher in the digital revolution, creating and hosting some of the most popular podcasts around. And In his spare time he's an accomplished stand-up. Join us this fall for his DC Improv headlining debut.
Price: $30 general admission
Showtimes: Thursday 7:30, Friday 7:30 / 9:45, Saturday 7:30 / 9:45
Featuring: TBA
Official Bio
Official website | Instagram | Facebook |
Chris Hardwick is a comedian, actor, TV host, author, writer, producer, podcaster and pop culture enthusiast. He is perhaps best known for his work on the two-time Emmy Award winning Comedy Central show "@midnight," which he hosted throughout the duration of its 600 episode run. His widely popular podcast, Id10t, attracts some of the world's most influential people including Sir Paul McCartney, Jordan Peele, Tom Hanks, Bill Gates, Jamie Lee Curtis, Arnold Schwarzenegger, Jodie Foster, and Clare Danes.
Hardwick is host and executive producer of NBC's hit game show series "The Wall," featuring everyday people and families competing for life-altering amounts of money in a game of knowledge, camaraderie, and luck. The series is now entering its third season and will air later this year. Hardwick also serves as host of the Emmy-nominated "Talking Dead," an after-show analysis of the iconic "The Walking Dead" franchise, part of his extensive multi-year deal with AMC.
On stage, Hardwick continues to solidify himself as one of today's top touring comedians and will hit the road again in 2019. Following his 2012 standup special, "Mandroid," Hardwick toured his 2016 show, "Funcomfortable," during which he shot a one-hour comedy special of the same name. Both aired on Comedy Central and are available on iTunes, Amazon, and cc.com.
Hardwick's own television production company, Fish Ladder, has a first-look deal with AMC Studios where several projects are currently in the works. Broadening his production duties, Hardwick joins the Blumhouse family though a three picture first look deal. Additionally, the fanatical horror fan will step behind the camera for one of the films he's set to produce, adding the title of director to his already extensive resume.
Chris resides in Los Angeles with his wife Lydia Hearst.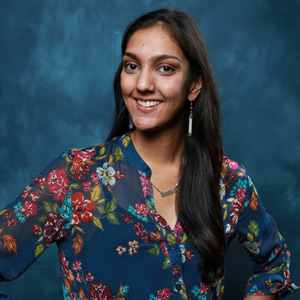 Kasha Patel
Kasha Patel fills the unknown demand of Indian female comics from West Virginia. Based in Washington, DC, she loves telling jokes about her odd upbringing and science. She hosts and produces Science Comedy shows, where only science jokes and stories are allowed, in the DC area. Some describe her stand-up as "thoughtful" while others keep their unsolicited opinions to themselves. She has performed in clubs, comedy festivals, and Chinese restaurants in cities nationwide including Chicago, Boston, San Francisco and New York City. Follow her on Twitter @KashaPatel.