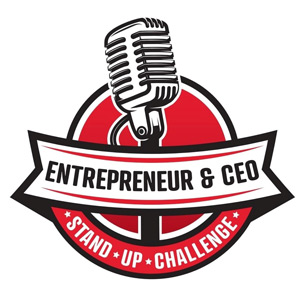 March 9 / $25
Special event! CEOs and entrepreneurs take the stage to raise money for Homes Not Borders. Hosted by Matt Kazam.
Spotlight
Atop the bucket list of many famous, powerful CEOs and entrepreneurs is performing stand-up comedy. Many successful people from the business world are looking to step out of their comfort zone. Las Vegas headliner and humor scientist Matt Kazam set out to find seven high-level execs and put them through a six-week intensive growth experience, teaching them how to write and perform stand-up comedy.
Drawing from their incredible stories of lives lived, businesses built, successes, failures and everything in between, each performer will take the stage in what can only be described as a Ted Talk meets a comedy show. The power of story and humor will be on full display as Matt hosts this one-of-a-kind show to benefit Homes Not Borders.
Performers: Stephanie Reiser, Kirk Drake, Joe Fuld, Derek Coburn, Nate Reynolds, Jeff Lesher, Joe Mechlinski, Jay Greenstein
Price: $25
Showtimes: Monday 7:30
Featuring: Matt Kazam