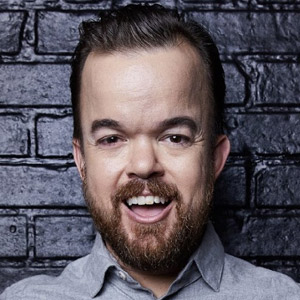 Aug. 29 - Sept. 1 / $22-$25
Netflix's "The Degenerates," Showtime, About Last Night podcast, The Adam Carolla Show, Comedy Central.
Spotlight
Brad's having another great year, with the debut of his new Netflix special as part of "The Degenerates." In 2019, he's back at the Improv to headline a third time, bringing DC his anything-goes attitude and his unique perspective as a dwarf in modern America.
Price: $25 Saturday, $22 all other shows
Showtimes: Thursday 7:30, Friday 7:30/9:45, Saturday 7:00/9:30, Sunday 7:00
Featuring: J.B. Ball
Official Bio
Official website | Instagram | Facebook | Twitter
Pound for pound, Brad Williams is the funniest comedian in the country right now, and has become one of the most in-demand comedians working today. A California native, Williams started doing stand-up comedy as a teenager and has been touring successfully ever since, routinely selling out shows all over the country and the world.
Williams has parlayed that success into a multitude of stand-up television experiences, including "Live at Gotham," "The Tonight Show," Dave Attell's "Comedy Underground" and "Jimmy Kimmel Live." His first one-hour special, "Fun Size," was the highest rated on Showtime, and a year later, he followed that up with his second special, "Daddy Issues," which was more successful than the first and prompted The New York Times to write "No one is doing it [stand-up comedy] more hilariously than Brad Williams." His third special in three years was an uproarious one, hosting some of the edgiest comedians in the country from the prestigious Montreal Just For Laughs Festival. Most recently, Williams recorded a new half-hour special for Netflix's stand-up comedy showcase "The Degenerates," which debuted in October 2018.
Also an accomplished actor, Williams has appeared on numerous TV shows and feature films, including FX's "Legit," "Sam and Cat," "Mind of Mencia," "Pitboss," a recurring role on the Hulu original show "Deadbeat," and memorable roles in a plethora of movies, including "Little Evil," as well as the Netflix original Christopher Guest film "Mascots."
In addition to stand-up and acting, Williams has become a dynamic on-air personality as well. His podcast with Adam Ray, "About Last Night," is a mainstay on the iTunes charts. He is also a regular contributor on KROQ's "Kevin and Bean Show" in Los Angeles, as well as Adam Carolla's podcast.
Williams' ability to make humorous and inspiring observations on disability, relationships, sex, and race are consistently winning over audiences and proving anyone can overcome their shortcomings. His live performances are always high energy and frequently feature full standing ovations from those in attendance, which prompted the late Robin Williams to call him "Prozac with a head.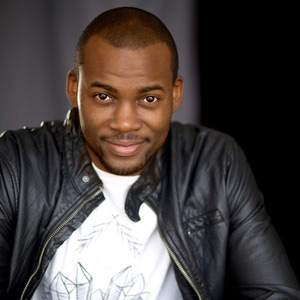 J.B. Ball
J.B. Ball's talents have landed him appearances on Comedy Central, MTV, CBS, COMCAST, SIRIUS/XM Satellite Radio, Kevin Hart's new comedy streaming network "LOL", and sketches on Comedy Central Digital. He was selected for the prestigious "New Faces" at the 2016 Montreal Just For Laugh Festival, was the winner of the 2014 Trial By Laughter Comedy Festival, was named 2014's "Florida's Funniest Comedian", performed at FunnyOrDie's 2015 Oddball Comedy Festival, and was a finalist at the 2016 Laughing Skull Festival.