February 22 @ 3 p.m. / $6
A special screening of Steve Byrne's documentary on The Amazing Johnathan, followed by a Q&A session with Steve!
Spotlight
Join us for a special screening of "Always Amazing" and a Q&A with director Steve Byrne! The film covers The Amazing Johnathan's storied career as a comedian/magician, the unlikely friendship that was cemented after meeting a 12-year-old boy while on tour in Australia, and the unfortunate terminal diagnosis that brought those two back together for one last run of shows.
After the movie, Steve will be live on stage, telling us what it took to bring this story to the screen.
There is no two-item minimum for this event. Snacks and beverages will be available for purchase.
Price: $6
Showtimes: Saturday 3 p.m.
Featuring: Director Steve Byrne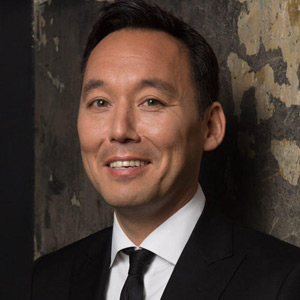 About Steve
Steve Byrne has risen through the ranks of the comedy world to become one of the industry's most innovative and sought-after performers. He has evolved throughout the years into an extremely versatile entertainer that delivers on a day-to-day basis. Hailing from Pittsburgh, PA, Steve Byrne was born to a Korean mother and an Irish father.
Byrne was the star and creator of Sullivan & Son, a half hour comedy on TBS along with Vince Vaughn's Wild West Productions for three solid seasons.
It all began after winning the 2006 TBS' cutthroat competition. As his popularity began to expand, Byrne was featured in his very own half-hour Comedy Central Presents which was voted as one of the best specials of all time in the Comedy Central Standup Showdown. His third hour special Champion debuted on Netflix in May 2014 to rave reviews and his two previous specials, Steve Byrne's Happy Hour & The Byrne Identity were two of the top rating specials on Comedy Central.
Byrne's acting resume includes feature films like The Dilemma, Couples Retreat, Four Christmases and The Goods: The Don Ready Story. His television resume aside from starring in three season of TBS' Sullivan and Son include ABC's The Middle, Chappelle's Show, The Howard Stern Show, NBC's The Real Wedding Crashers and standup appearances on TBS's Conan, ABC's Jimmy Kimmel Live, CBS's The Late Late Show, BET's Comic View and a total of 10 appearances on NBC's The Tonight Show with Jay Leno.

A true international comedian, Byrne has performed to sold-out crowds around the world. He has been a featured comic at the Just for Laughs Festival (Montreal, Toronto and Chicago), HBO's US Comedy Arts Festival in Las Vegas and the CanWest Comedy Fest in Vancouver. He has been part of several national comedy tours including The Sullivan & Son Tour, The Jameson Comedy Tour, Vince Vaughn's Wild West Comedy Tour, The Kims of Comedy, The Camel Cigarettes Sin City Tour, and his own national Myspace Comedy tour. Byrne even had the honor of opening for esteemed musical acts such as Kanye West, Mariah Carey, Modest Mouse, Puddle of Mudd, Spoon, Rev. Horton Heat and many more. As a big supporter of the US troops, Steve also headlined several USO tours in Afghanistan, Iraq, Japan and Guam.
About Johnathan
The Amazing Johnathan is an eccentric entertainer whose bizarre humor and unscripted antics have earned him worldwide recognition as the most original and successful comic magician in history. His career has spanned 35 years, entertaining two generations of fans.
The Amazing Johnathan has performed for two presidents and has appeared on hundreds of television shows, including Comedy Central's "One Night Stand," "Lounge Lizards," "Premium Blend," and his own one-hour special, "Wrong on Every Level." He has also appeared on HBO's "Young Comedians Special," "Late Night with David Letterman," "World's Greatest Magic," A&E's "Mindfreak," as well as a game show called "Ruckus," which he co-created with Merv Griffin.
In 2001, Johnathan stopped touring and took up residency at the world-famous Golden Nugget, taking Las Vegas by storm and breaking box office records. Not since The Rat Pack had anyone done the numbers Johnathan did. He was given one of the most lucrative deals ever signed in Vegas, and for 13 years he was one of the biggest draws on The Strip.
In addition to being named one of the "Top Ten Acts in Vegas" by The Las Vegas Review-Journal, Johnathan has also won the prestigious "Best of Las Vegas Award."