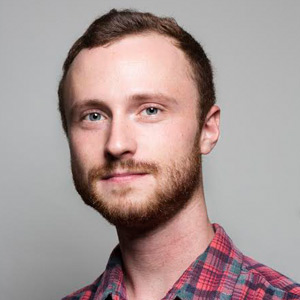 October 4-5 / $18-$20
Lounge showroom. DC Improv debut! Comedy Central, HBO, Comedy Bang Bang, The Late Show
Spotlight
If you're looking for something new in comedy, the search is over. Ahamed is the son of a Jewish father and a Catholic mother who converted to Islam -- and raised him to be Muslim. He's got a perspective that's truly unique, and he's sharing it with the world through comedy. Ahamed has been racking up prestigious appearances on late night programs, while also contributing to cult-favorite shows such as "Comedy Bang Bang." Check out his first appearance at the Improv, this fall.
Price: $18 Friday, $20 Saturday
Showtimes: Friday 7:30 / 9:45, Saturday 7:30 / 9:45
Featuring: TBA
Official Bio
Instagram | Facebook | Twitter
Ahamed Weinberg is a Los Angeles-based comedian from Philadelphia. He made his late night stand up debut on Late Night w/ Seth Meyers (NBC), is one of TimeOut LA's Comics to Watch and Vulture's 20 Comics to Watch and was awarded New Face at the 2016 Just For Laughs Festival in Montreal. Credits include writing, directing, and starring in two seasons of Ahamed's Ramadan Diaries (Comedy Central Digital), and appearing in Comedy Bang Bang (IFC), The Eric Andre Show (Adult Swim), I Love You, America (Hulu), Comedy Knockout (Tru TV), and Insecure (HBO). His film Lovebirds premiered on Amazon Prime as part of their inaugural FunnyFest short films festival, and his Facebook series Please Understand Me was executive produced by Sarah Silverman and released in June 2018, amassing millions of views. His newest late-night set for The Late Show w/ Stephen Colbert (CBS) aired summer of 2019.